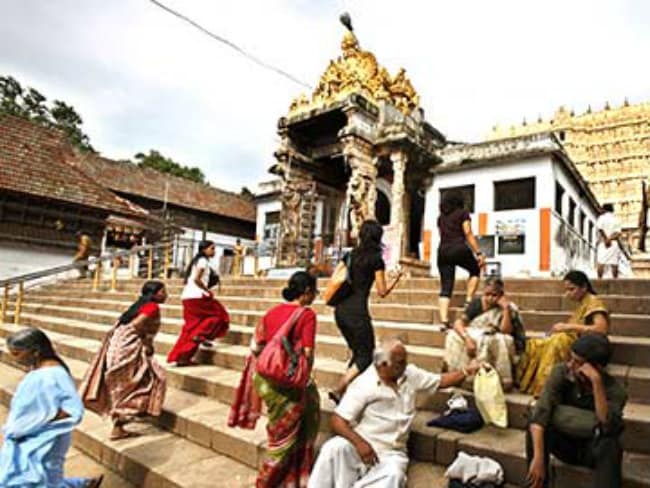 Highlights
Auditor reportedly said 266 kg gold worth Rs. 186 crore was missing
Commission didn't speak to temple officers or treasury: Erstwhile Royals
The Supreme Court had asked for an audit of temple's accounts in 2014
Thiruvananthapuram:
The erstwhile royal family of Travancore - which earlier managed Thiruvananthapuram's famed Padmanabhaswamy temple -- has told NDTV that the committee appointed to audit the temple wealth had never contacted them.
Last year, in its report to the Supreme Court, the committee headed by former Comptroller and Auditor General Vinod Rai, had reportedly claimed that as much as 266 kg of gold is missing from the famed temple.
The treasure, worth Rs 186 crore, also included pots of gold, the report, submitted in February 2015, had said.
Responding the allegations for the first time, the royal family in a written statement to NDTV said: "The commission did not speak to either the temple officers or the treasury between 2002 and 2014. Neither did they contact the palace or the royal family. We do not know anything about the report regarding the missing gold and will respond directly in court, once we receive the statement."
The Supreme Court had asked the five-member committee to conduct an audit of the temple's books of accounts in 2014. The committee was also asked to monitor the temple and help with its administration.
The order came following a recommendation of amicus curiae Gopal Subramaniam, who had sought the overhauling of the functioning of the temple.
In July 2011, a Supreme Court committee had stumbled upon six secret vaults in the temple.
Five of these were later opened and treasure, estimated to be worth Rs 1,00,000 crore found. But vault B was not opened following opposition by the priests and the erstwhile royals, who cited the common belief that it would bring destruction.