New Delhi:
As Priyanka Gandhi Vadra takes the plunge into active politics, Congress sources said she could contest from Raebareli, her mother and Sonia Gandhi's constituency, which she has been nurturing for years. Priyanka Gandhi's entry into politics has been long awaited by many in the party. Given her charisma, mass connect and striking resemblance to grandmother and former Prime Minister Indira Gandhi, many had expected her to take the plunge far earlier.
The BJP has said Priyanka Gandhi Vadra is not a threat to them. Defence Minister Nirmala Sitharaman took potshots at the Congress for appointing Priyanka Gandhi Vadra as the party's general secretary in-charge of the eastern part of Uttar Pradesh. She said it is a step that has taken forward dynastic politics. "It was an appointment based on family, which showed that dynastic politics has gone two steps forward," the defence minister said.
Highlights on developments ahead of Lok Sabha elections 2019:
Shiv Sena leader Sanjay Raut said he had expected Priyanka Gandhi Vadra's political launch ever since the Congress won three heartland states from the BJP last month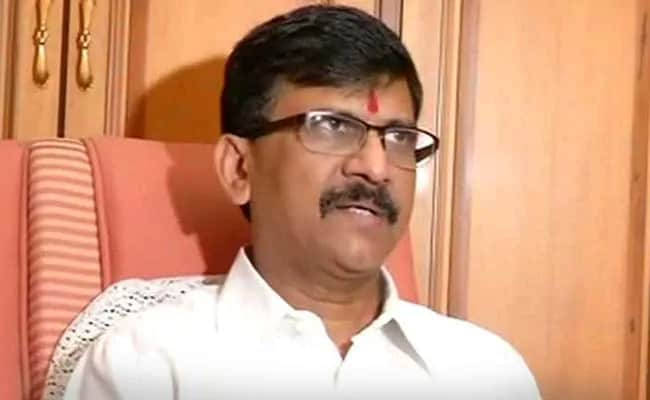 Home Minister Rajnath Singh: We don't consider Congress a challenge in Uttar Pradesh. This(Priyanka Gandhi Vadra made General Secretary of East UP) is an internal matter of Congress (file pic) pic.twitter.com/hPyGqvJJlU

- ANI UP (@ANINewsUP) January 24, 2019
He refused to draw a comparison between Rahul Gandhi and his sister, saying that it would not be fair to measure up somebody who has been in politics for the last 20 years with another who has just entered.
"She should be given two-three years time and after that, the people of the country can decide if she will be capable of taking responsibilities," Mr Kishor said.
JD(U) vice-president Prashant Kishor on Priyanka Gandhi Vadra appointed Congress Gen Secy for UP East: If we think that any person, be it Priyanka Gandhi or anyone, can bring about a major change in one of the oldest parties in the country in a limited time span, it won't be fair pic.twitter.com/ygerDGzkCe

- ANI (@ANI) January 24, 2019






"In our party, decisions are taken on the basis of what party workers want," he said.
PM Modi also said that the BJP is driven by democratic principles. "Democracy runs in the veins of the BJP, which is why people of the country feel closer to the party."
In an apparent reference to Priyanka Gandhi Vadra, who has been appointed a Congress general secretary and made in-charge of eastern Uttar Pradesh by her brother Rahul Gandhi, Prime Minister Modi said that in his party, the BJP, "decisions are not taken on the wishes of one family."
Mr Kishor also said that while Priyanka Gandhi's decision is "big news" that's sure to boost the morale of Congress workers ahead of the Lok Sabha polls, it is still too early to comment on its likely impact on the electoral contest itself
Priyanka Gandhi Vadra could have made a major difference in the 2017 Uttar Pradesh elections if she had decided to take the plunge into politics over three years ago, Janata Dal-United vice-president Prashant Kishor said on Wednesday
Priyanka Gandhi Vadra's foray into active politics has been welcomed by the Shiv Sena--an ally of the BJP that has many been making savage attacks on the party and its leaders. "The party will benefit from her good personality, her ways of presenting herself and her ability to strike a chord with the voters. She has the qualities of her grandmother (Indira Gandhi)," Shiv Sena spokeswoman Manisha Kayande was quoted by news agency PTI as saying.
Congress chief Rahul Gandhi on Wednesday indicated that he was thinking long-term while appointing sister Priyanka Gandhi Vadra as the party's general secretary in eastern Uttar Pradesh.
"I have not sent Priyanka and Jyotiraditya (Scindia) for just two months... Now she will work to establish a Congress chief minister in the state," said Mr Gandhi, hinting that the Congress is also prepping to unseating the government of Yogi Adityanath in the election due in four years.