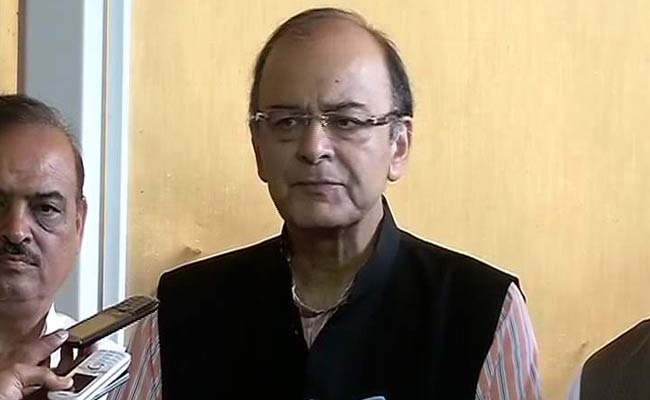 New Delhi:
Finance Minister Arun Jaitley on Thursday lamented that BJP lawmaker Shatrughan Sinha had "embarrassed" the party by signing a petition to the President against the execution of Yakub Memon and said it was "extremely sad" that the actor-turned-politician had gone against the party line.
"Of course, it does," Mr Jaitley said when asked whether the signing of the petition by Mr Sinha had embarrassed the party. He added that the question may be posed to the person who had signed the plea.
"That is not the party's line. I think it is extremely sad that any member of BJP would sign such a petition," he told Times Now.
Mr Jaitley said that BJP's ideology was completely against any leniency being shown to those who took part in killings in Mumbai in 1993 or in the 26/11 attacks.
Mr Sinha was among a group of eminent jurists, MPs and leaders of political parties who had submitted a petition to President Pranab Mukherjee on Sunday requesting him to consider the plea for mercy to Memon.
Yakub Memon was hanged a little before 7 am on Thursday morning in a Nagpur prison, less than two hours after the Supreme Court dismissed his final appeal against his hanging in an unprecedented hearing that was held within the court premises in the middle of the night.
Meanwhile, talking about the logjam in Parliament, Mr Jaitley expressed hope that a breakthrough would come through as Indian democracy was mature enough.
He, however, hit out at Congress MPs for continuing to disrupt Parliament. "I think Congress MPs have become captive to the ill-advice of their leader," he said without taking any names.
He also attacked Congress for giving a dissent note against the GST Bill and said the Opposition party stands isolated.
"Disruptions cannot continue indefinitely. They are lowering the faith in the parliamentary system," Mr Jaitley said, adding that the "disruptionist (sic) attitude is the only one it (Congress) knows".