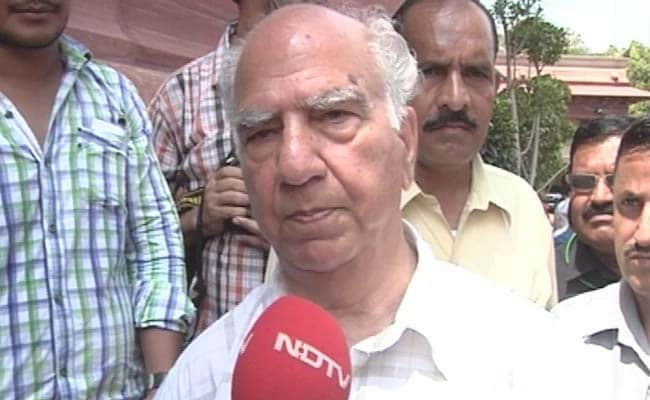 Dharamshala, Himachal Pradesh:
Former cabinet minister and senior BJP leader Shanta Kumar on Friday said that the Centre has given its nod for laying of a broad-gauge rail line from Pathankot to Leh which will act as a "strategic defence link."
Speaking to the media at Dharamshala on Friday, the BJP MP from Kangra constituency said that this new rail link will touch Dharamshala and its adjoining Army bases and a survey for this upcoming project has already begun.
"This rail line shall be laid down by the Indian Army according to their requirements, and can be used by the civilians," the former Himachal Pradesh Chief Minister said.
Mr Kumar said that this project is a "necessity" to counter China as it has already created a big rail-road network around India's borders.
Mr Kumar said that the century old Pathankot- Joginder Nagar narrow-gauge rail line "will not be disturbed" in order to construct the new rail link.
He said unlike previous governments in New Delhi, the Narendra Modi-led NDA government is taking efforts to strengthen India's borders.
Another rail link project from Bhanupali (Nangal) to Leh via Mandi has also been cleared by the Centre.