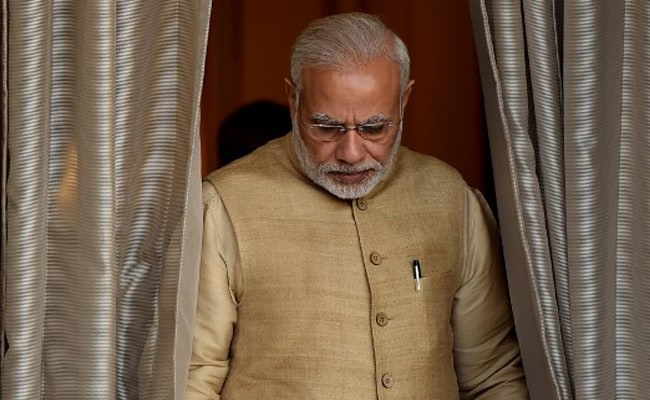 New Delhi:
After two IPS officers, it was the turn of a senior IAS officer to get sacked on grounds of non-performance, in a rare action taken by the government in 'public interest'.
K Narasimha, a 1991 batch IAS officer of Arunachal Pradesh, Goa, Mizoram and Union Territories (AGMUT) cadre, was served with a 'premature retirement' order without any notice.
The Appointments Committee of Cabinet approved the decision under Rule 16 (3) of All India Services (Death-Cum-Retirement Benefits) Rules-1958 and allowed him to get three months pay and allowances in lieu of notice, official sources said.
He has been sacked for alleged non-performance and also due to corruption charges against him, they said.
The action came after a departmental review of the officer's service allegedly found him unfit for the job.
In a similar action, the Home Ministry had on Tuesday sacked two senior IPS officers for alleged non-performance.
Mayank Sheel Chohan, a 1998 batch AGMUT cadre officer, and Raj Kumar Dewangan, a 1992 batch Chhattisgarh cadre officer, have also been given premature retirement under the same service rules.
There were allegations against Mr Chohan, a Superintendent of Police (SP) rank officer, of having disproportionate assets. He was also accused of remaining absent from service without authorisation when he was posted in Arunachal Pradesh.
Mr Dewangan, an Inspector General of Police-rank officer, was facing a departmental inquiry in connection with a 1998 case of loot that took place during his tenure as SP in Janjgir-Champa district of Chhattisgarh.
Earlier in 2014, graft-tainted IAS couple in Madhya Pradesh, Arvind and Tinoo Joshi, were dismissed from service, four years after an income-tax search on their house led to detection of disproportionate assets worth Rs 350 crore and recovery of Rs three crore cash.
The Centre is conducting performance review of IAS officers working with central government departments in order to check dead wood. It has also asked state governments to carry out the similar exercise.
The all India services rule allow the central government to retire in public service an officer of all India services (Indian Administrative Service, Indian Police Service and Indian Forest Service) after giving him or her at least three months previous notice in writing or three months pay and allowances.
A service review is conducted twice on an all India service officer-- first after 15 years and again 25 years of completion of qualifying service.
This is a rare action against an IAS officer. The aim is to ensure there is no dead wood in the government and also zero tolerance to corruption, the sources said.
The CBI has filed a case against Narasimha for allegedly possessing assets more than his known sources of income. The allegations against the officer included misuse of official position while working as Secretary, Sports Authority of India, earlier.