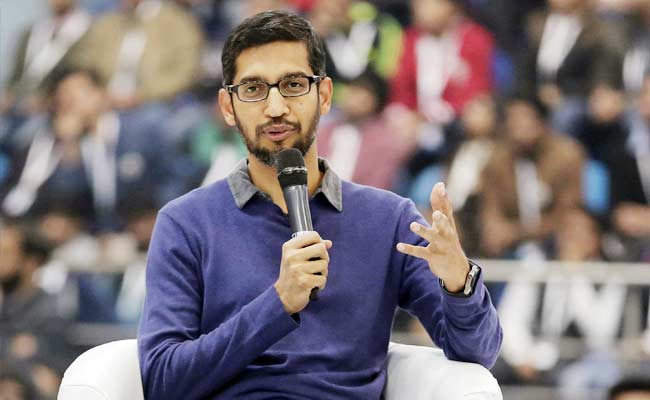 New Delhi:
Google may name a future version of its Android operating system, traditionally named after desserts in alphabetical order, on an Indian delicacy, said chief executive Sundar Pichai today as he engaged in a free-wheeling chat with college and school students in New Delhi.
The 43-year-old Chennai-born tech executive, who is on a two-day visit to India, said Google may organise an online poll to choose the name of the next Android release. "And if all Indians vote, I think we can make (an Indian name) it happen," he said.
The session hosted by star cricket commentator Harsha Bhogle, also saw Mr Pichai disclose how many phones he owned, his view of India's start-up culture and his love for sports.
"I am a huge fan of soccer. I follow cricket and soccer. If I wasn't at Google, I would have taken up football or cricket. But I would still be building software," he said.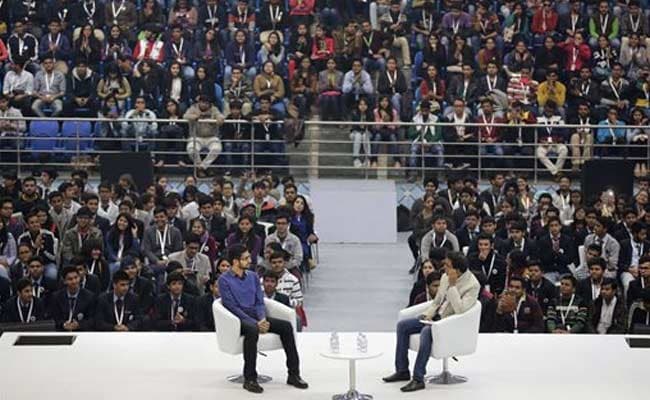 Mr Pichai also said it was "incredible" to see the start-up culture unfold in India. "One good thing about India is you find a tea stall and there is an entrepreneur. So that streak has always been there," he said.
"Part of reason that we are interested in India is because it is amazingly young and many ways the trends of the future will come from India," he said.
On his journey, Mr Pichai said it was always important to follow a dream and not blindly chase degree in engineering, medicine or computer science. "Last week someone tweeted to me saying thank you on behalf of all Indian Americans for not being a doctor," he said.
When asked which was his first phone, Mr Pichai said it was a Motorola nearly two decades ago. "I shouldn't say this but today there are around 20 to 30 phones lying around my house," he said.