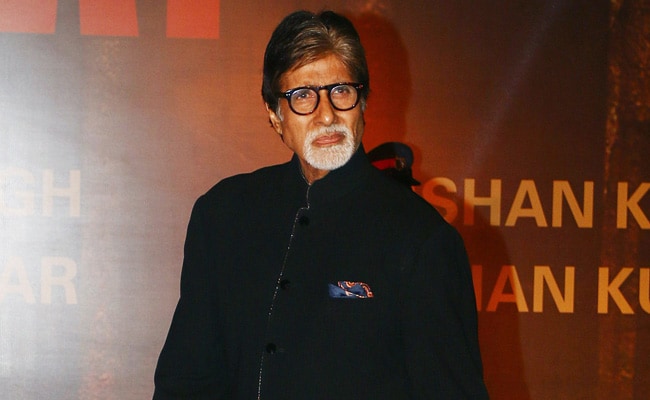 New Delhi:
Bollywood icon Amitabh Bachchan will be the face of "city compost" campaign of 'Swachh Bharat Mission', months after the government had "put on hold" his name for brand ambassador of Incredible India campaign following the Panama papers controversy.
Urban Development Minister M Venkaiah Naidu on Friday spoke to the megastar and thanked him for agreeing to be the face of the ministry's new communication campaign encouraging citizens to use "city compost" produced from municipal solid waste, a release said.
The ministry will soon launch a multi-platform communication campaign featuring the megastar, it said.
The development comes months after reports that there was a rethink on the part of the government to sign up the actor for "Incredible India" campaign after the exit of another Bollywood actor Aamir Khan following his controversial remarks on perceived intolerance.
Tourism Ministry sources had said that Mr Bachchan's name was "put on hold" after his name appeared in the Panama papers.
In his new role, "Bachchan is expected to appeal to all citizens, nursery owners and horticulture agencies to pledge to use only city compost in their gardens, farm houses and public gardens.
"Additionally, he will be making an appeal to bulk waste generators like educational institutions and hotels to set up decentralised composting equipment in their respective premises and encourage the citizens to segregate organic waste for further composting," the release said.
At present, India produces over 1.54 lakh metric tonnes (MT) of solid waste per day, 50 per cent of which comprises organic waste that can be converted into compost and gas, while 30 per cent is inorganic waste which can be turned into energy.
India has the potential to produce 54 lakh MT of compost per annum from waste.
"Despite the clear advantages of city compost, the current production of city compost from waste, lags far behind its potential. Therefore, a focussed communication campaign is being launched with Amitabh Bachchan as its face to spread awareness and push up the production of city compost leading to increased quantum of waste processing and disposal and lessening the burden on existing dump sites," the release said.
Prime Minister Narendra Modi had launched 'Swachh Bharat Abhiyan' on October 2, 2014, and set a 5-year deadline to usher in complete cleanliness in the country.