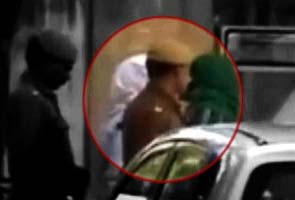 New Delhi:
The Juvenile Justice Board today dismissed Janata Party President Subramanian Swamy's petition that one of the accused in the Delhi gang-rape case, who claims to be a juvenile, be prosecuted along with the five others.
Mr Swamy had filed a petition yesterday that no leniency be shown towards the accused because of the brutal nature of the crime.
The board, presided over by principal magistrate Geetanjali Goel, had yesterday reserved its order on the petition.
In his petition, Mr Swamy had said there were discrepancies between the Juvenile Justice Act and the Indian Penal Code. "The Juvenile Justice Act terms those above 18 as adults while the Indian Penal Code puts it as 12," the petition said. "The concept of criminal responsibility needs to be added into the Act and should allow the court to differentiate between innocent children and juvenile delinquents."
The accused who claims to be a juvenile has produced his school certificate as proof that he is a minor. His school principal's statement has been recorded. The Juvenile Justice Board is expected to decide on his age on January 28.
(With inputs from agencies)