Lucknow:
Highlights
Clash took place after Naresh Aggarwal was named chief of UP unit
Supporters of Akhilesh Yadav gathered outside the party office
Shivpal Yadav's supporters said his nameplate was torn from office door
The tussle for the control of the Samajwadi Party ahead of the Uttar Pradesh assembly elections became literal on Sunday afternoon as hundreds of slogan shouting supporters of Akhilesh Yadav clashed with members of the Shivpal Yadav faction to take control of the party office.
The clash came hours after the Chief Minister staged a coup at a national convention he called, where his supporters declared him the chief of Samajwadi Party in place of his father Mulayam Singh Yadav. Mulayam Singh, whom the convention gave the role of "mentor", has rejected the resolution and called a convention on January 5.
The clash started after the Akhilesh Yadav faction named Naresh Aggarwal the chief of the party's state unit. Shivpal Yadav, who held the post, had been 'deposed' by the supporters of the Chief Minister in the morning.
Slogan-shouting supporters of both factions were seen gathered outside the party office. The Shivpal Yadav camp alleged that the Chief Minister has ordered the police and paramilitary forces to seize the office. It was also alleged that Shivpal Yadav's nameplate was torn from outside his office.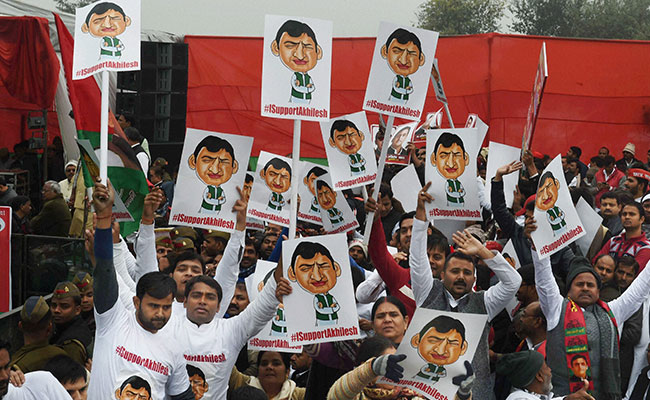 The Mulayam-Shivpal Yadav camp hit back, saying Naresh Aggarwal will be expelled, though a formal notice is yet to be sent.
Mulayam Singh has already expelled his cousin Ram Gopal Yadav for organizing the morning's function and party vice president Kiranmay Nanda for attending it. In the morning, following a meeting with Shivpal Yadav, he had warned that the convention was "unconstitutional" and action will be taken against whoever attended it.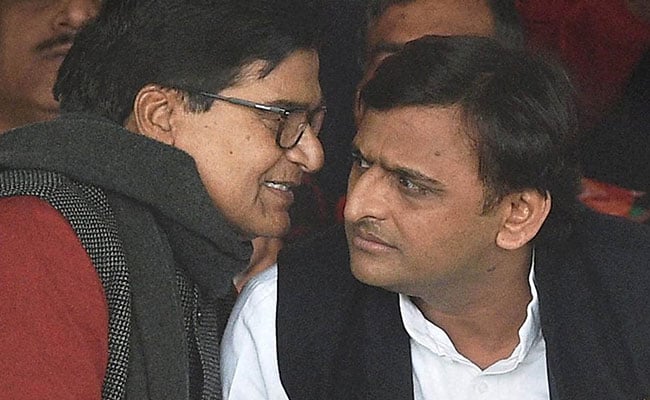 The battle between Akhilesh Yadav and Shivpal Yadav came to a head last week after Mulayam Singh announced the candidate's list of the party that not only skipped the loyalists of the Chief Minister but also included candidates with criminal backgrounds that Shivpal had suggested. As Akhilesh Yadav released a parallel list of candidates, his father expelled him from the party on Friday, only to reinstate him within 24 hours.