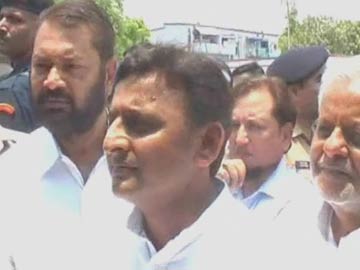 Lucknow:
Uttar Pradesh Chief Minister Akhilesh Yadav Saturday asked the Allahabad High Court for its consent to set up fast-track courts in all the state's districts.
UP Chief Minister, in a letter to Chief Justice D.Y. Chandrachud, said that the state government mooted this idea due to the necessity of promptly punishing people behind crimes against women, and requested the high court to give its consent for the same.
A state government spokesman said the chief minister also wrote in his letter that his government held honour and respect for women in society as that of prime importance and was committed to give a safe and secure environment to women in the state.
To bring an end to criminal activities against women, Akhilesh said it was necessary that prompt justice is done, cases dispensed urgently and the criminals punished at the earliest.
Uttar Pradesh has witnessed a sudden spurt in crimes against women in recent days.