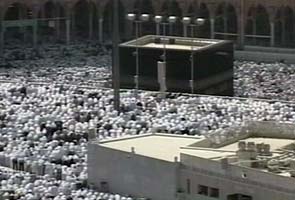 Lucknow:
Uttar Pradesh Chief Minister Akhilesh Yadav has requested the central government to increase the quota of Haj pilgrims from the state.
In a letter written to Prime Minister Manmohan Singh on Wednesday, Mr Yadav requested that the state be allowed to send at least 32,532 people on Haj, maintaining the quota of 2011.
As per the nationwise quota allotted by Saudi Arabia, India sends the third largest contingent of Haj pilgrims, out of which a fourth are from Uttar Pradesh.
Akhilesh wrote that in 2011, the number of pilgrims from the state was 32,532, however this year the Haj Committee of India allocated a quota of 29,388 pilgrims, 3,144 less than last year.
Uttar Pradesh Haj Committee Chairman and Minority Welfare Minister Mohd Azam Khan had written to Haj Committee of India Chairman Mohsina Kidwai on May 7, requesting her to maintain last year's quota.
The state has received 36,754 applications for the pilgrimage this year, Mr Yadav said.