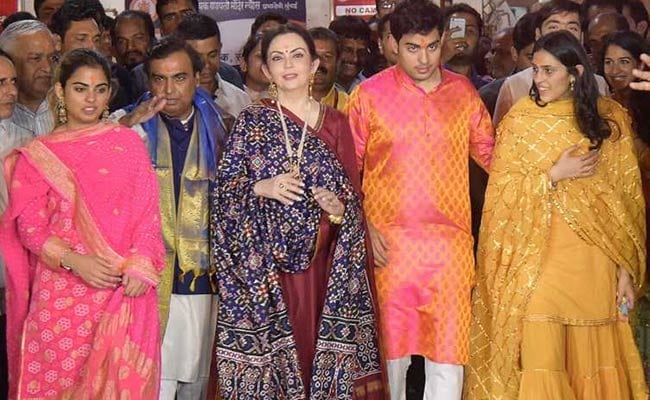 Mumbai:
Akash Ambani, the eldest son of billionaire Mukesh Ambani and Nita Ambani, and Shloka Mehta, the daughter of diamond magnate Russel Mehta,
whose engagement in Goa over the weekend
generated intense interest, will marry in early December, reports said on Monday. Akash Ambani and Shloka Mehta swapped rings at private lawn ceremony on Saturday, news outlets reported. Pictures posted on social media and portals showed a beaming couple in the breezy outdoors. The two families, however, are yet to release an official statement. Yesterday,
Shloka Mehta
and Akash Ambani were
seen at Mumbai's Siddhivinayak Temple
along with his family.
Some media reports said a grander, formal engagement ceremony has been planned for later this year. News agency PTI reported that the wedding is planned for early December, with celebrations spread across four-five days, possibly December 8-12, at a five star hotel in Mumbai.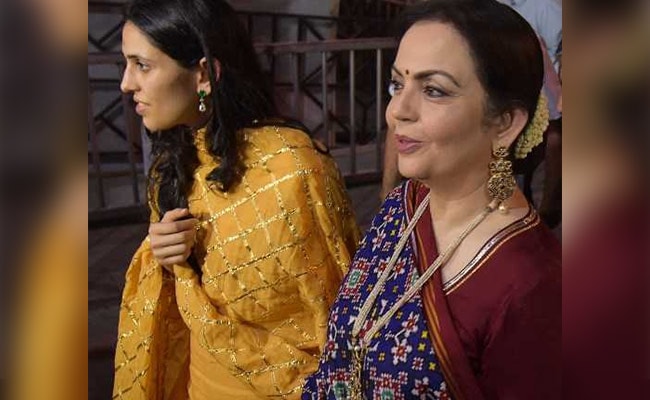 The Ambani and Mehta families go back a while, both hailing from Gujarat. Akash Ambani and Shloka Mehta are said to have studied together at the Dhirubhai Ambani International School (DAIS).


The 25-year-old Akash Ambani is the elder of the three siblings. He has a twin sister Isha Ambani and a younger brother Anant Ambani. Their father Mukesh Ambani is India's richest man who heads the Reliance Group. Shloka Mehta is the youngest daughter of Mona Mehta and Russell Mehta. The Mehta couple owns and runs Rosy Blue Diamonds that is arguably one of the world's largest diamond trading entities.