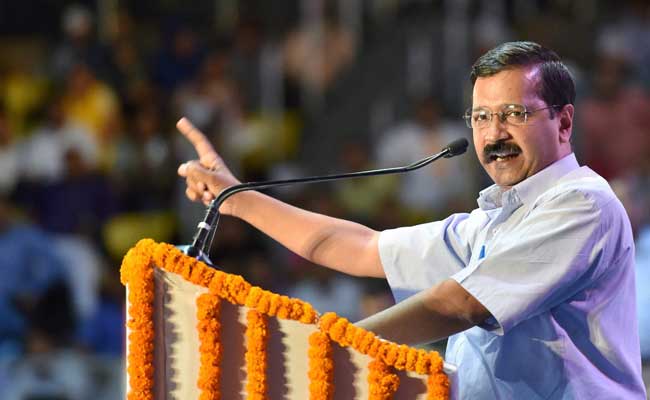 Chandigarh:
Shiromani Akali Dal (SAD) today attacked Aam Aadmi Party (AAP) and Delhi Chief Minister Arvind Kejriwal for "professing neutrality" in the Supreme Court in Satluj-Yamuna Link (SYL) canal case and accused them of "reneging" on their promise to take Punjab's side on the issue.
"Aam Admi Party (AAP) and Kejriwal's new found neutral stand smacked of hypocrisy and betrayal and amounted to back stabbing the farmers of Punjab," Union Minister for Food Processing Industries Harsimrat Kaur Badal said.
She alleged that by professing neutrality on the river water dispute between Punjab and Haryana in the Supreme Court through a new affidavit, AAP had proved that it had reneged on its promise to take Punjab's side.
"Both AAP convener Arvind Kejriwal and the entire state leadership of the party had claimed that they would side with Punjab in its fight to stop its river waters from flowing into Haryana. Where is this promise? Haven't you gone back on it? the Union minister asked.
Stating they Punjabis would see through the "cowardly stand which was specially tailor made keeping in mind the forthcoming Assembly elections in Punjab", the lawmaker from Bathinda said AAP should now "apologise" to the farmers in the state for "misleading" them into believing it would support their cause.
Accusing AAP of taking "repeated U-turns" on the issue by AAP, the Union minister asked the Delhi government to pass a resolution supporting Punjab's stand on SYL in its Assembly if it was serious about the plight of the Punjabi farmer.
She said Punjab Chief Minister Parkash Singh Badal had come out in support of the farmers and averted major tracts of the state from turning into deserts by passing a bill returning the land acquired for the SYL back to the farmers.