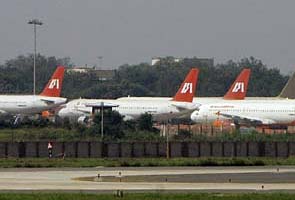 New Delhi:
Break up the party on board. That's the new diktat that Air India has made to its cabin crew. No laughing too loud. No talking too much. And most definitely not having a picnic at mealtimes.
Apparently, first and business class passengers, who get special privileges for the exorbitant prices that they pay for their seats, have complained that the crew is often loud and noisy. Since the first and business class seats are close to the galley where the crew prepares the food service, passengers are clearly unhappy.
And Air India, which is desperately trying to re-build its image after limping from crisis to crisis in the last few years, has taken its most prized passengers' problem very seriously.
A circular, issued to crew on September 5, lays down the rules on their behaviour on board. Crew are "requested to work in the galley quietly and speak softly, as passengers seats in the First and Executive class get very disturbed", the circular says. (
Read circular
)
It also advises "restraint" while eating their meals and also to keep the curtains "drawn at all times, while consuming food items". The curtains partition the seating area and the galley. It also wants crew to have their meals in turns, "so that the rest of the Cabin Crew are available to attend to passenger calls".
So far, there hasn't been any reaction from crew unions to the new diktats. But given the financial and image problems that the airline is facing, it can ill-afford to upset its best-paying passengers.