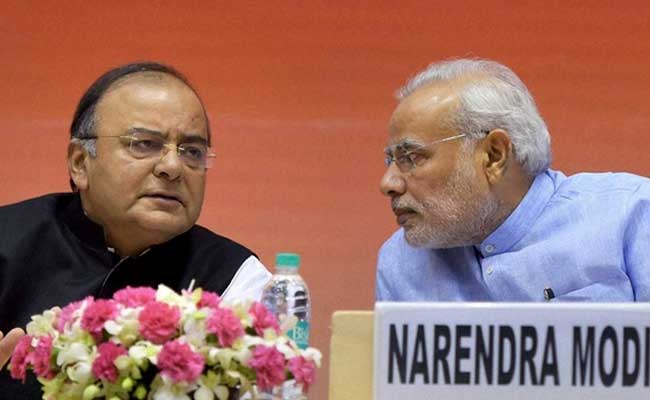 Highlights
PM's office taking keen interest in crafting of this year's union budget
PMO, finance ministry official in meetings for as long as three hours
PM wants concerns over jobs, farm distress, investment addressed: Sources
New Delhi:
With Prime Minister Narendra Modi and his office taking a keen interest in the crafting of the
Union Budget for this year
, the usual bustle has spilled over from North Block, which houses the Finance Ministry, to the Prime Minister's office at his residence.
Budget meetings, many of them lasting over three hours, have been held for a number of sessions through December and January. Top officials of the PMO and finance ministry involved in the budget confer and deliberate
various proposals
and budget outlays.
For finance ministry officials the proactive role of the PMO doesn't come as a surprise. Prime ministers have always been consulted and finance ministers have discussed various suggestions but this has usually been confined to a limited number of meetings.
But Prime Minister Narendra Modi, however, has had a more hands on approach right from the beginning.
It was PM Modi who had, for instance, nudged his cabinet colleagues to come up with out-of-the box ideas ahead of his government's full-fledged budget in 2015. Half-way through his five-year-term, he had last year called the budget document a "key link" between the work done by his government over the previous two-and-a-half years and the future.
Sources said PM Modi had been sitting with officials to address various concerns especially job opportunities, farm distress and pushing private investment. Next week, he is also expected to take
stock of the economy
at the meeting with top economists including members of the Economic Advisory Council to the Prime Minister.
PM Modi had demonstrated a keen interest in the budget-making exercise right from the beginning of his tenure in 2014 but the budget-related meetings at the PMO this time had become more frequent, and went on for longer.
Top government officials closely associated in the budget exercise told NDTV that these meetings helped them in getting better clarity.
These interactions would probably help to PM Modi too, one of them suggested.
Later this month, PM Modi is expected to head to Davos in the Swiss Alps for the World Economic Forum meeting that will have a larger-than-usual presence of chief executives of Indian companies. PM Modi, who is likely to address the special plenary of the biggest congregation of global business leaders, would be the first Indian prime minister in 20 years. HD Deve Gowda was the last Indian PM to be at the Davos Summit in 1997.