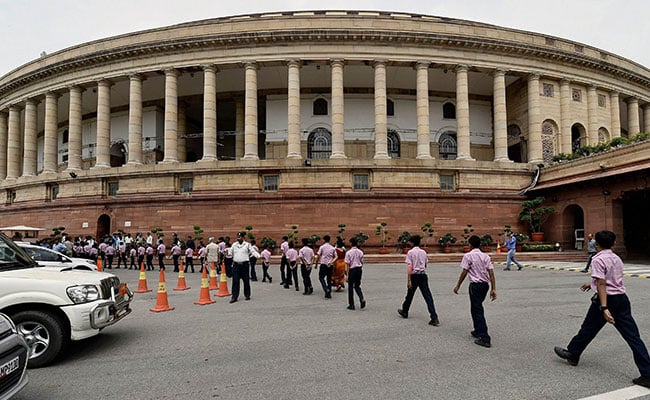 New Delhi:
The budget session of parliament will begin on January 29 and Finance Minister Arun Jaitley will present the Union Budget on February 1, parliamentary affairs Minister Ananth Kumar said today as the winter session drew to a close.

The long budget session is held in two parts with a recess. The first part of the session will be till February 9, and parliament will reconvene on March 5 for the second part, which will go on till April 6, the minister said.

The winter session was delayed and shorter than usual, convened on December 15 after the Gujarat elections amid much criticism from opposition parties. The winter session had 13 sittings spread over a period of 22 days. Both the Houses were adjourned sine die today.

The productivity of the Lok Sabha was 91.58 per cent while that of Rajya Sabha was 56.29 per cent in the winter session, Ananth Kumar said. "In a way this session was landmark... 13 bills were passed in the Lok Sabha and nine in the Rajya Sabha during the 13 working days of the Winter Session," the parliamentary affairs minister told reporters.

17 bills were introduced and 12 bills were passed by both the Houses in the winter session.


During the winter session which ended today, the government was hoping to get parliament to clear the Muslim Women Protection of Rights in Marriage Bill 2017 that seeks to make the instant "triple talaq" a criminal offence and proposes up to three years in jail as punishment for a Muslim man who divorces his wife by saying "talaq" thrice. But the bill has been pushed to the budget session as it did not come up in the Rajya Sabha today due to the deadlock between the government and opposition.
The government is adamant it will not cede to the opposition and send the bill to a panel. It accused the Congress of double standards and insisted that the bill be debated in the Rajya Sabha so that it can "expose the Congress' hypocrisy" for opposing it in the upper house after supporting it in the Lok Sabha, where it sailed through last week since the government has a big majority.
With inputs from PTI