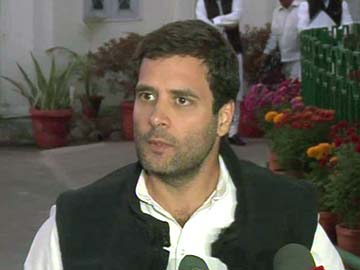 New Delhi:
Congress Vice President Rahul Gandhi today expressed his displeasure over the Supreme Court verdict that overturned a High Court verdict decriminalizing gay sex.
Speaking to the media, Mr Gandhi said the country was known for its freedom of expression and that it should be left untouched.
"I personally believe that these are matters of personal freedom. I think, I would agree more with High Court verdict," Mr Gandhi said.
The Delhi High Court had declared homosexuality as legal but the Supreme Court yesterday overturned that verdict.
The apex court ruling has triggered an uproar, prompting the government to promise urgent steps to overturn it.
Mr Gandhi's comments came hours after Congress president Sonia Gandhi said she was disappointed that the top court had reversed the High Court judgement, adding that she hoped Parliament would address the matter.
"I hope that Parliament will address the issue and uphold the constitutional guarantee of life and liberty to all citizens of India, including those directly affected by the judgement," the UPA Chairperson said.