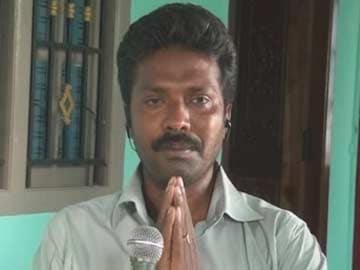 Chennai:
Anxiety and fear continue for the second day at Devakottai, the hometown of Father Alexis Prem Kumar in Tamil Nadu's Sivaganga district. Father Alexis was kidnapped by suspected Taliban members in Afghanistan's Herat province on May 2.
At the local church, priests and friends pray for his safety and quick release.
Well-wishers and family members console his 77-year-old father - a retired school teacher, his sobbing sister and his brother Manoharan. Folding his hands, in his appeal through NDTV, Manoharan says, "I appeal to all in Afganistan with folded hands, whoever it may be, to release my brother Fr Alexis Prem Kumar as early as possible so that the agony what we are going through may end."
With tears in her eyes, his sister said, "I want my brother, he's everything for me."
The eldest in the family, born at Vaariyan Vayal in the Sivaganga district, Father Alexis, a catholic priest was trained in Kodaikanal and has also worked among Lankan refugees. Presently he's the Country Head of the Jesuit Refugee Services (JRS) - an international NGO working for refugees throughout the world. He had completed three years of service in Afghanistan and was based in the Herat province from where he was kidnapped. His brother fondly added, "Even last week he had talked to us on Skype".
The Afghanistan government have arrested a man in connection with the kidnapping.
Politically this is seen as the first diplomatic challenge to the newly elected Narendra Modi government. DMK Chief Karunanidhi has sought Prime Mr Modi's intervention to rescue Father Alexis.
The family is hoping against hope that there would be some good news soon.