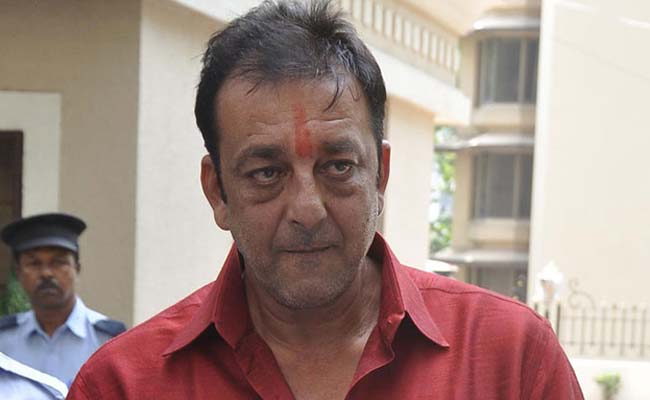 Pune:
Bollywood actor Sanjay Dutt will be a free man tomorrow when he walks out of the Yerwada Jail in Pune where he served 42 months, as a part of his five-year sentence after being convicted in the 1993 Mumbai serial bomb blasts case.
According to jail officials, the 56-year-old actor, who has been surrounded by controversies triggered by accusations that he availed of irregular remission in his sentence and was accorded a special treatment by the authorities, will be released tomorrow.
According to his lawyers, Mr Dutt's remission days were calculated in accordance with rules and jail manual.
"Sanjay Dutt will be released tomorrow (February 25) in the morning around 10 AM in keeping with the normal procedures as applied to every prisoner who has completed his sentence and jail term," Yerwada Jail Superintendent UT Pawar told news agency Press Trust of India.
Mr Pawar refuted allegations that the jail authorities had given Sanjay Dutt a special treatment during his stay in view of his celebrity status.
"His remission was worked out in compliance with jail rules and he was treated like any other convict," he said.
Maharashtra Minister of State for Home Ram Shinde yesterday said the actor will be completing his jail term on February 25, after counting in the eight months and 16 days he earned as exemption or remission on account of good behaviour in prison.
Sanjay Dutt was lodged in the Yerwada prison in May 2013 to undergo remainder of his sentence after being convicted for illegal possession of arms under the Arms Act.
According to jail officials, the "Khalnayak" and "Munnabhai" of the silver screen was given work of making paper bags in his cell.
Embroiled in heated debates over his frequent parole and furlough leave in many quarters, the actor, however, consistently participated in the programmes on internal circuit jail radio, prison sources said.
The Bollywood star was arrested on April 19, 1993, for possession and destruction of an AK-56 rifle, which was a part of cache of arms and explosives which landed in India prior to the serial blasts of March 1993.
During the investigation and the marathon trial, he spent 18 months in jail. On July 31, 2007, the TADA court in Mumbai sentenced him to six years' rigorous imprisonment under the Arms Act and imposed a fine of Rs 25,000. In 2013, the Supreme Court upheld the ruling but reduced the sentence to five years.
During his imprisonment, he was granted parole of 90 days in December 2013 and again for 30 days later.