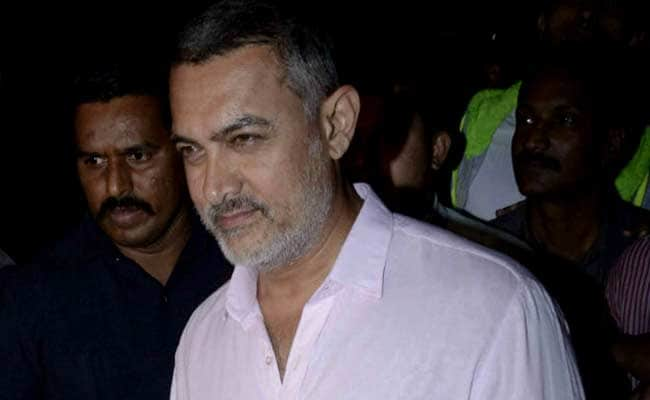 Mumbai:
Actor Aamir Khan was to talk about peace and recite a Marathi poem on Sunday's 'Make In India' cultural event which was called off after a major fire broke out at the Mumbai venue.
"He was going to recite the famous Marathi poem 'Pasayadan' written in the 13th century by Sant Dnyaneshwar," reported the Press Trust of India citing a source.
Aamir had also earlier attended a dinner hosted by Prime Minister Narendra Modi in Mumbai on Saturday.
Aamir Khan, the erstwhile brand ambassador of the Indian tourism's 'Incredible India' campaign, was caught in a major controversy following his comments on the debate of 'intolerance'. The actor had said he has been "alarmed" by a number of incidents and his wife Kiran Rao even suggested that they should probably leave India.
His comments evoked sharp criticism from ruling BJP and also the NDA government. Later, the 50-year-old actor's contract as brand ambassador for the government's Incredible India campaign was not renewed by the Tourism Ministry.
A major had engulfed the stage at the 'Make in India' event held at Girgaum Chowpatty seafront on Sunday. The event was launched with much fanfare by PM Modi on Saturday and was attended by politicians and business leaders from many countries. Nobody was hurt in the fire.