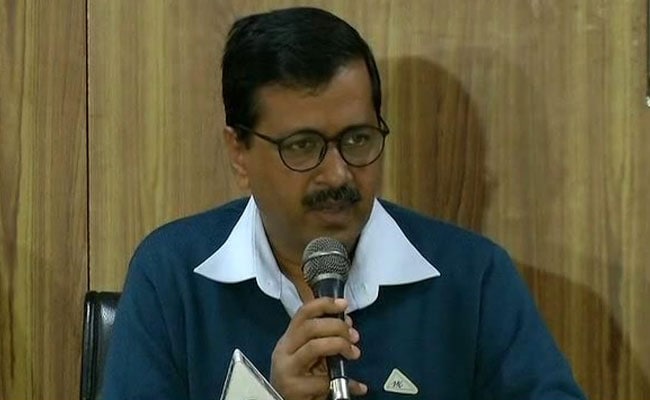 The Aam Aadmi Party sacked Amit Yadav, the general secretary of the party's legal cell, for supporting rebel leader Kumar Vishwas, an AAP office-bearer said on Friday.
AAP's legal cell convenor Madanlal said Mr Yadav was speaking against the party and supporting Mr Vishwas, who is still contesting a defamation case against Union Finance Minister Arun Jaitley in which Delhi chief minister Arvind Kejriwal and other leaders were also a party.
"He (Yadav) was speaking against the party and supporting Kumar Vishwas. We have sacked him and will appoint a new general secretary," Madanlal, MLA from Kasturba Nagar, said.
With Mr Yadav's sacking, the party has sent out a message to volunteers and MLAs close to Mr Vishwas that it will not hesitate in cracking a whip.
Earlier this month, Mr Vishwas was replaced by Deepak Bajpai as the in-charge of the party unit in Rajasthan, where assembly polls are due later this year.
Mr Kejriwal, AAP leaders Raghav Chadha, Ashutosh, Sanjay Singh and Mr Bajpai had tendered an apology to Arun Jaitley, putting an end to the defamation case against the finance minister.
They had alleged irregularities in the Delhi District Cricket Administration (DDCA) when Mr Jaitley was at the helm of its affairs.
However, Mr Vishwas, who was also a party to the case, had refused to tender any apology.
Ahead of the 2015 Delhi Assembly polls, the AAP had created several frontal organisations and the legal cell was one.