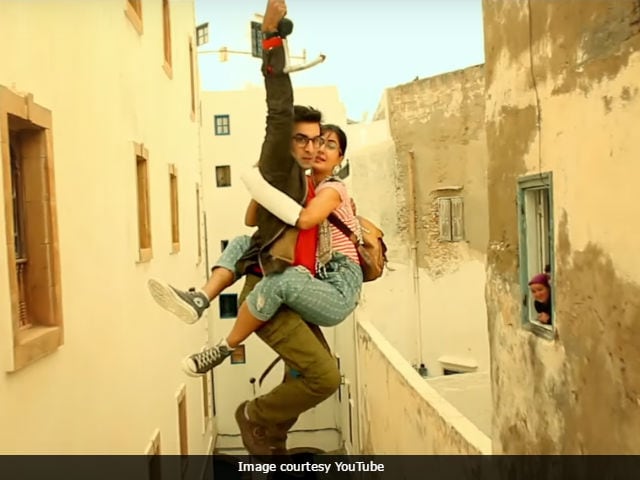 Highlights
Jagga Jasoos will release in the UAE, Dubai and Singapore on Friday
"We decided to open on Friday along with all the other centres in India"
Jagga Jasoos marks Ranbir Kapoor's debut as a producer
New Delhi:
As reported last week, Jagga Jasoos has missed one of it's original overseas dates - but not entirely. Ranbir Kapoor and Katrina Kaif's new film was meant to open in certain markets on Thursday but delays in post-production mean it will now release tomorrow, reports news agency IANS. The territories are Singapore, Dubai and UAE. "We could not open in UAE, Dubai and Singapore on Thursday morning. We had a choice of opening with the evening shows. But we decided against it. Rather than taking a risk (with the release), we decided to open on Friday along with all the other centres in India and overseas," IANS quoted the film's co-producer Bimal Parekh as saying.
Mr Parekh added that the worldwide distribution of
Jagga Jasoos
was on time only because of Disney's marketing. "If it wasn't for Disney's marketing I don't know what we would have done," he told IANS. New releases usually send prints overseas two weeks in advance.
Last week, sources told NDTV.com that Jagga Jasoos was still in post-production
and that director Anurag Basu was engaged in improving the special effects, background score and other elements.
"Both Ranbir Kapoor and Katrina Kaif have been called in several times to dub a few extra lines, which Anurag Basu then adds and the editor has to fit it in," a source said.
Jagga Jasoos
marks Ranbir Kapoor's debut as a producer - although he has been fairly vocal about not repeating the experience.
In a recent interview with news agency PTI,
the Barfi actor also pledged to compensate distributors if Jagga Jasoos fails at the box office
. "Personally, if my film fails and I am making money out of it, then I will pay back the distributors," PTI quoted Ranbir Kapoor as saying.
"It has been going on since my grandfather's (Raj Kapoor) time in 1950s. The style of making films where everyone makes money, not just the producers but also distributors and exhibitors. It is a healthy exercise. If someone loses money on something and you have made money out of it, it's good to compensate," Ranbir told PTI.
Jagga Jasoos
also stars Sayani Gupta, Saswata Chatterjee and Adah Sharma.
(With IANS inputs)