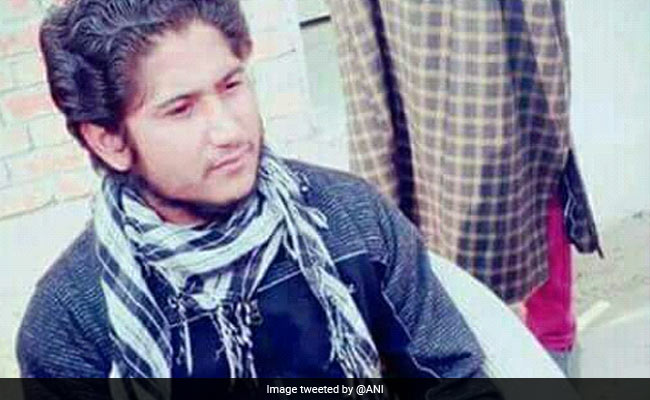 New Delhi:
Pakistani terrorist Naveed Jatt, killed by security forces in Kashmir today, trained at a Lashkar e Taiba camp along with 26/11 terrorist Ajmal Kasab, the police said today.
20-year-old Naveed Jatt, wanted for the killing of Kashmir editor Shujaat Bukhari in June, was a member of Ajmal Kasab's group and trained in the same madrassa before crossing over in 2012. Kasab, the only terrorist caught alive in the Mumbai terror attack, was executed in 2012.
"As per his interrogation report in 2014 when he was arrested he was part of same trading facility where with Ajmal Kasab was trained" said Swayam Prakash Pani, IGP Kashmir.
Jatt had escaped from police custody in Srinagar in February, four months before the editor's killing. He had been taken from the Srinagar Central Jail to hospital for a check-up when gunmen broke him out, killing two policemen.
A video soon emerged of Jatt escaping. Only five feet tall, he was a notorious escape artist.
In another video that emerged on social media and was in circulation, Jatt is seen in green combat uniform, apparently running in a forest in the snow.
"You can see how much snow there is," he says in a selfie video. "It is everywhere. Yeh bahut khatarnak barf hai (this is very dangerous snow)," he says breathlessly, as if giving a travel report.
Jatt was a Lashkar "social media warrior" believed to be involved in luring young men and recruiting them for terror.
"It's a success, a relief," top police officer Munir Ahmad Khan was quoted as telling news agency AFP after the terrorists' death was confirmed.
The police believe Jatt was one of the three men on a bike who shot dead Kashmir editor Shujaat Bukhari and his two guards on June 14, a day before Eid. Shujaat Bukhari collapsed after being hit with 17 bullets when he was about to leave his office in Srinagar's Press enclave
This morning, the police received inputs that Jatt and another terrorist were hiding in a village in Budgam. He had given them the slip at least six times before.
The state police and the army went jointly to the area and a fierce gun battle started.
Jatt was said to be close to Lashkar chief Zaki-ur-Rehman Lakhvi, the mastermind of the 26/11 Mumbai attacks, and was likely to take over as the terror outfit's chief in Kashmir, the police believe.
His killing is seen as a major success for security forces. Jatt was operating in south and central Kashmir.