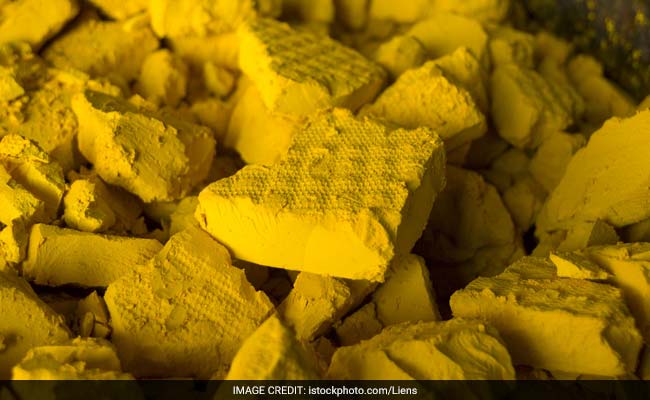 Thane:
Around 9 kg of radioactive uranium, a banned material, has been seized from two persons in Thane, a top police officer said today. Laboratory tests have confirmed that the seized material is depleted uranium, which is a radioactive poisonous heavy metal. According to preliminary investigations, it was brought from abroad and was intended for sale to some unknown parties in Thane.
"We have confirmed that the substance seized is depleted uranium. It is radioactive and extremely dangerous. Depleted Uranium is used in weapons and armaments all over the world," Thane Police Commissioner Parambir Singh said after the unexpected haul.
Senior police officer Ravindra Doiphode and his team recently received information that the radioactive material was about to change hands in the city. They laid a trap at a location on the desolate Ghodbunder Road, connecting Mumbai and Thane.
As expected, two persons arrived at Ghodbunder Road near a hotel on motorcycles carrying dark blue pouches, a box and other material - both were arrested.
The police recovered 8.9 kg of uranium - it was identified by laboratory tests.
The two lab reports of different samples recovered along with the seizure said the substance was depleted uranium, one having 87.7 per cent uranium and other 79.5 per cent uranium content.
"Since this is a banned item and not something available in the open market, we are not able to determine its exact value," Doiphode told media persons.
Some independent media reports have claimed depleted uranium is valued at Rs 3 crore per kg.
Joint Police Commissioner Ashutosh Thombre said they are filing a case under the Atomic Energy Act and sending samples of the substance for additional reports after which further action would be taken.
The police have arrested the two persons and further investigation is on.