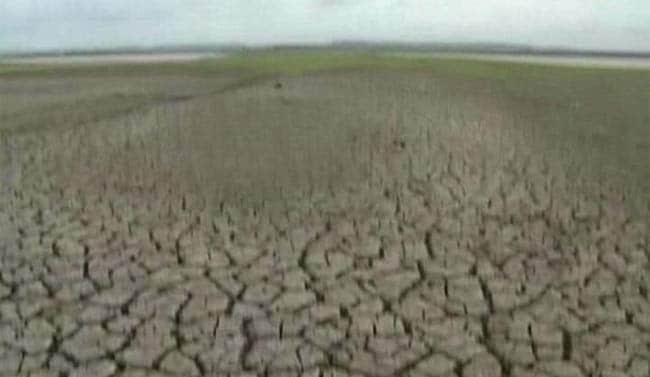 New Delhi:
As many as eight states have reported occurrence of drought out of which seven have sought more than Rs 24,000 crore as financial assistance from the Centre under National Disaster Response Force (NDRF), the Rajya Sabha was informed today.
Replying to a question in the Upper House, Agriculture Minister Radha Mohan Singh said the Inter-Ministerial Central Teams have visited Karnataka, Chhattisgarh, Madhya Pradesh and Maharashtra.
So far, reports have been submitted by the teams of Karnataka, Chhattisgarh and Madhya Pradesh. National Disaster Response Fund (NDRF) has approved an amount of Rs 1540.20 crore for Karnataka.
"Eight states - Karnataka, Chhattisgarh, Madhya Pradesh, Maharashtra, Odisha, Uttar Pradesh, Telangana and Andhra Pradesh have reported occurrence of drought on account of deficit rainfall in Kharif 2015," said Mr Singh.
The financial memorandum seeking central assistance has been submitted by Karnataka for Rs 3830.84 crore; Chhattisgarh for Rs 6093.79 crore; Madhya Pradesh for Rs 4821.64 crore; Maharashtra for Rs 4002.82 crore; Odisha for Rs 1687.56 crore; Uttar Pradesh for Rs 2057.79 crore and Telangana for Rs 1546.60 crore", the minister said in the reply.
Mr Singh also added that agriculture is a State subject and Centre considers it as highly critical for the welfare of farmers and supplements the efforts of the states.
"The Centre has taken several steps to revitalise the agriculture sector and improve the conditions of farming community on a sustained basis by increasing public investment, improving farm practices and focusing on rural infrastructure development..", he said.
The minister in his reply also mentioned that 12,360 farmers have committed suicide in 2014 as per National Crime Records Bureau (NCRB) data.