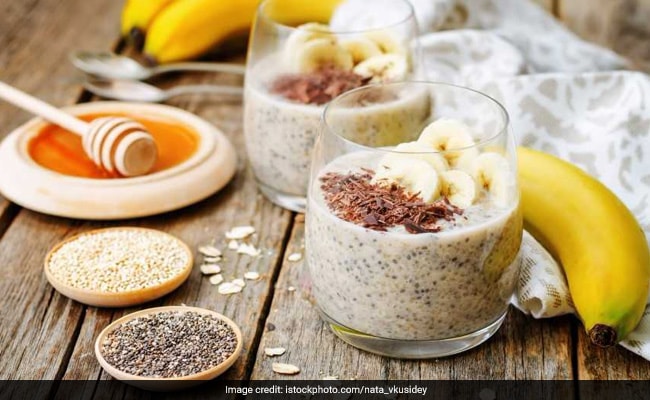 Highlights
Bananas are also rich in magnesium which is known to relax your muscles
Honey stimulates the production of tryptophan
A glass of warm milk can help improve the quality of your sleep
Getting good quality sleep every night is critical for your mental and physical well-being, yet for most of us it seems more like a challenge. The thumb rule for late-night feeding is that you shouldn't eat too much and it is more important to eat the right kind of foods that promise a good night's rest. According to the National Sleep Foundation, an amino acid called tryptophan and a naturally occurring hormone known as melatonin help in regulating sleepiness. In her book, The Good Sleep Guide, author Sammy Margo reveals five things you can have before hitting the bed to ensure that you get good sleep.
1. Banana
Bananas are high in carbohydrates that make tryptophan more available to the brain which induces drowsiness. Moreover, bananas are also rich in magnesium that is known to relax your muscles and nerves.
2. Glass of milk
Scientifically speaking, proteins are the building blocks of tryptophan and a glass of milk if full of them. According to Ayurveda too, it is best to end your day with a glass of warm milk as it has a calming effect on the brain. Also, a lack of calcium in the body often leads to disturbed sleep.
3. Honey
Have a teaspoon of honey while you get cosy in your blanket. Honey stimulates the production of tryptophan and at the same time inhibits the activity of orexin that keeps you alert.
4. Almonds
Almonds are full of good fats, amino acids and magnesium that not only help you sleep faster but also improve the quality of your sleep. You can add some honey and almonds to a glass of warm milk and drink up to rest well.
5. Oats
If you're actually hungry, a good bed-time snack would be a bowl of oats with warm milk, honey, banana and some almonds. All these ingredients along with oats will make sure you sleep well and wake up energized. Besides others, oats promote sleep-inducing melatonin that will help you wind down.
Besides this, Margo also suggests that you should totally avoid food or drinks that are spicy, caffeinated, or high in fat as they can prevent you from getting into the deeper stages of sleep, and leave you feeling groggy the next day.