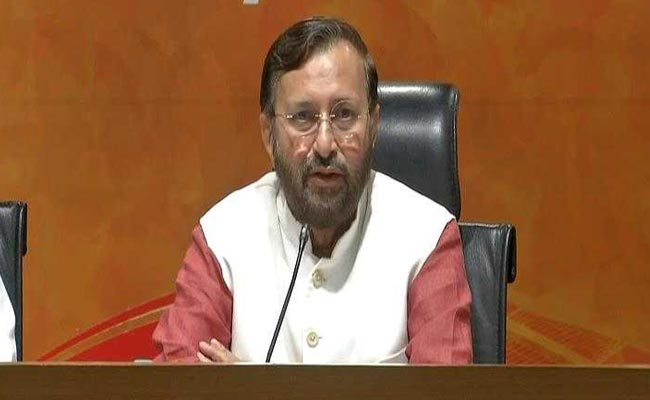 New Delhi: After education board CBSE announced that it will hold re-examinations for Class X Maths and Class XII Economics papers over reports that they allegedly leaked, Education Minister Prakash Javadekar today announced that the government will now work on a robust system to make paper leaks impossible in the future. Mr Javadekar also said that a team of Delhi Police has been deployed to get to the root of the matter and bring the culprits to book.
Here are five announcements by Minister Prakash Javadekar on the CBSE paper leak:
A national testing team will be formed to avoid such leaks in the future, the minister said. "With the help of technology we will device a system which will make paper leaks impossible in the future," Mr Javadekar said.
The education minister also said that all the announcements regarding the matter will be made by the CBSE board itself. "It is not the ministry but the board that conducts these examinations," he said.
Saying that "nobody has the right to play with the lives of children", Mr Javadekar assured that the culprits will definitely be caught. "Parts of the paper were leaked on WhatsApp. We have deployed a special Delhi Police team," he said.
Mr Javadekar said he was upset over the distress caused to parents and children due to the incident. "PM Modi has always given a lot of importance to fair examinations. We will ensure no injustice is caused. I just want to tell the parents and children that it is extremely unfortunate that this incident happened," he added.
Mr Javadekar said that the paper leak has been reported only from a couple of schools in Delhi, adding that the CBSE has assured to take concrete steps regarding the paper leak. "We are investigating the matter. It will be an examination for everybody," he said.