Highlights
The incident occurred on August 2, but came to light yesterday
The case emerged after the woman's brother had filed an FIR
The woman's 15-year-old son is the only eyewitness in the case
Ajmer:
Five people, including two teenage girls, of a family have been arrested for allegedly killing a 40-year-old woman in Rajasthan's Ajmer district. The woman, a widow, was allegedly made to eat faeces, tortured and beaten to death by her relatives, who accused her of being a witch, the police said.
The incident reportedly happened on August 2, but it came to light yesterday after an FIR was registered by the victim's brother. The woman's 15-year-old son is the only eyewitness in the case.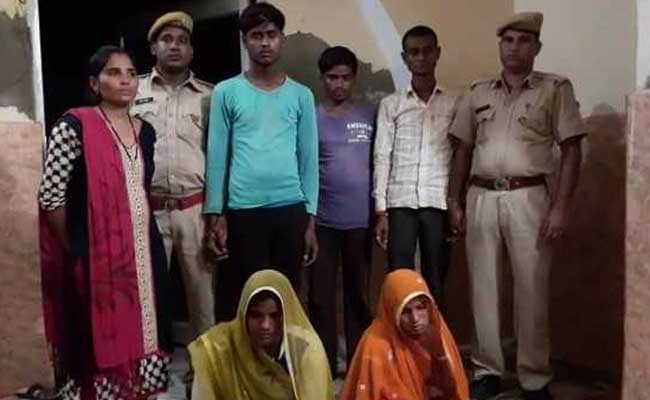 According to the boy, after his father died last month, their relatives began to harass his mother. They reportedly attacked her, branded her a witch, burnt her with coals, and even disrobed her. After her alleged killing, they cremated her in a hurry, which the police said has led to destruction of crucial evidence.
"Kanya Devi Raigar was branded a witch and severely tortured before being beaten to death. She was also made to eat faeces by her relatives," Superintendent of Police (SP) of Ajmer, Rajendra Singh, said.
There have been claims that the relatives also gouged out her eyes with a hot rod, but Mr Singh said since they didn't get her body and no post mortem was conducted it was difficult to ascertain these claims.
"Thorough interrogation of the accused will reveal what transpired that day," he said.