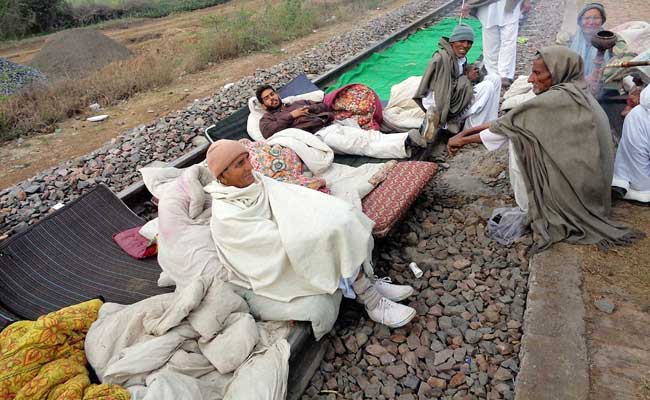 Jaipur:
Northern Western Railway today cancelled four trains and partially cancelled two others as it diverted another 10 on Rohtak-Delhi section, in the wake of the ongoing protest by Jat community seeking reservation in government jobs and educational institutes.
Services were affected on Rohtak-Delhi section's Sapala-Karaward stations and four trains were cancelled, the NWR Public Relation Officer said.
Bhatinda-Delhi Kisan Express, Delhi-Bhatinda Express, Tilak Bridge-Sirsa Express were cancelled today and Sirsa-Tilak Bridge Express would remain cancelled tomorrow (February 17), he said.
Hisar-Gorakhpur Express, and Gorakhpur-Hisar Express trains have been partially cancelled, and passengers have been advised to follow railway inquiry.
10 other trains on Kanpur-Bhiwani, Delhi-Srigangangar, Nander-Sriganganagar, Tinsukhia-Lalgarh, Howrah-Sriganganagar, Delhi-SaraiRohilla- Bikaner, Srigangangar-Nander, Bhiwani-Kanpur Central, Sriganganagar-Howrah, and Lalgarh-New Tinsukia have been diverted on other routes, the PRO said.