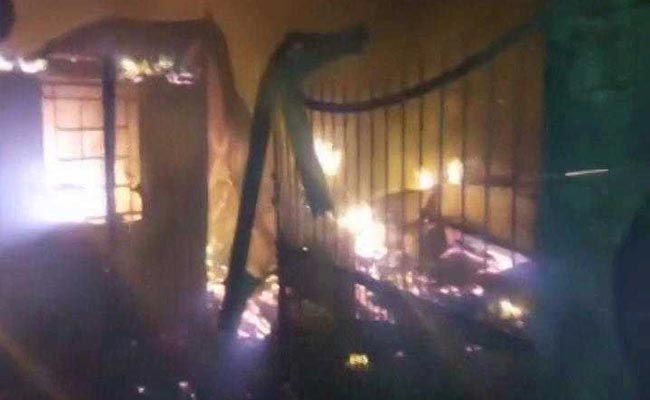 Darjeeling:
In Darjeeling, at least four houses opposite the deserted home of Gorkha Janmukti Morcha leader Bimal Gurung were set on fire a little after midnight on Saturday. The houses were reportedly empty. Police investigation is yet to ascertain who was behind the incident.
The fire brigade arrived early Saturday morning to douse the remains of the fire.
Locals said the houses opposite Bimal Gurung's house at Pathlevas, about 6 kilometers from Darjeeling town, belonged to supporters of the Gorkha leader. He was among those who had fled after the gunfire exchange between police and suspected supporters of Bimal Gurung in which one police inspector was killed.
Police sources claimed Birmal Gurung's men set fire to the homes so as to destroy evidence.
Some locals, who did not wish to be named, said that there was firing in the area late last night after which suspected policemen came and set fire to the houses.
The GJM chief's house that is also used as his office, escaped the fire.
Restrictions have been imposed on entry to the village, a Gurung stronghold, and police are conducting raids in the area.
Mr Gurung has been in hiding since August after cases under the Unlawful Activities (Prevention) Act were registered against him for his alleged involvement in several bomb blasts in Darjeeling and adjoining areas.