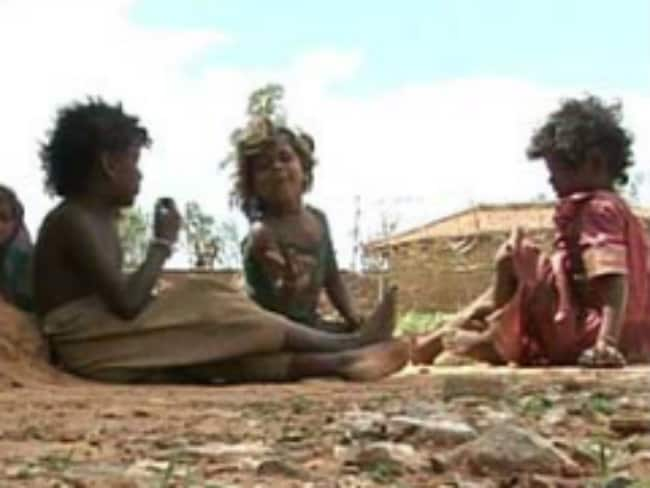 Itanagar:
Around 35 million children in India require care and protection and need to be socially integrated back home, Delhi Commission for Protection of Child Rights (DCPCR) chairperson Amod K Kanth said in Itanagar on Friday.
"There are ten different categories of children required to be taken care of by government and organisations through Integrated Child Protection Scheme (ICPS) under the Juvenile Justice Act (JJA) 2000," Mr Kanth said while addressing a day-long workshop on JJA (Care and Protection) with special emphasis on ICPS.
Citing official data, Mr Kanth, who is also the former DGP of Arunachal Pradesh, said that around 27-30 lakh IPC crimes were committed annually in India, of which around 38 thousand relate to children.
"Out of this, about 3-5 thousand serious crimes are committed by children," he added.
Mr Kanth, also the general secretary of Delhi-based Prayas Juvenile Aid Centre (JAC) Society further said that after the Nirbhaya incident, where an accused was a juvenile, there was demand from across the country to make necessary amendment in the Juvenile Justice Act to bring down the age of juveniles from 18 to 16 so that trial for serious offender could be done in normal court.
Stating that the components of ICPS were just an extension of the JJA, the former cop said that component of grants for implementing ICPS in NE states include 10 per cent share by the state government and 90 per cent from the Centre.
Referring to improper implementation of ICPS in the country, he reasoned that because of low budget, child protection scheme is a low priority in the country.
"As per the JJA, every district in the country should constitute Juvenile Justice Board (JJB) and Child Welfare Committee (CWC).
The judge for JJBs will be appointed by High Court," he said.
Stressing on the need to appoint child welfare officer and juvenile welfare officer in each police stations, Mr Kanth said that ICPS is a powerful scheme for the children in need of care and protection which, is integrated with the legal process.
Mr Kanth also expressed concern about the presence of only one child helpline among 20 districts of the state and urged the voluntary organisations to play an important role in implementing ICPS in the state.
In his address, IGP Nobin Paying outlined the role of police in dealing with juvenile crimes and children who are in need of care and protection.
Earlier, general secretary of Indian Council for Child Welfare, Arunachal Pradesh unit Mepung Tadar Bage said that in Arunachal Pradesh except for the constitution of JJB and CWCs, the ICPS was not fully implemented.
"Under the ICPS, Arunachal Pradesh State Child Protection Society was registered during June 2012 but no further headway was made," she pointed out.
She said, as per the annual report of the Arunachal Pradesh State Commission for women (APSCW), CWC of capital complex and Childline Itanagar, there is a growing rise of children in need of care and protection.
"One the most disturbing and a major violation of child's rights is the practice of child marriage which is a norm in many tribes and groups and continues to be so.
The total number of child marriage cases as per APSCW from 2011 to 2014 is 49 cases," she pointed out.
"Although there has been a decline with the prevalent laws and Women Commission at its service the state still has many challenges in ensuring the rights of the child.
The State Commission for protection of Child rights is appendage to the State Commission for Women," she said.
"In Arunachal Pradesh child right has been a priority to a certain extent in the field of education and medical facility, however there are many children who still not have the basic rights, a safe home, right to childhood, right to be safe, right to be protected from harm," she added.