New Delhi:
Dr Manmohan Singh, whose government was battered by allegations of corruption, today said that
a court verdict that acquoliticians and bureaucrats and corporate executives of a telecom scam
its pproves that there was "a massive propaganda" against his administration.
After a
Delhi court cleared former telecom Minister A Raja and others
of "
the 2G scam
", Dr Singh, whose government was defeated in 2014 after two consecutive terms, said, The judgement speaks for itself...I am glad the court has pronounced unambiguously that all this massive propaganda that was being done against the UPA was without any foundation."
The Supreme Court in 2012 cancelled 122 licenses for mobile phone networks allocated by Mr Raja, who is from the DMK, and said that spectrum or airwaves had been wrongly given to companies without a transparent bidding process.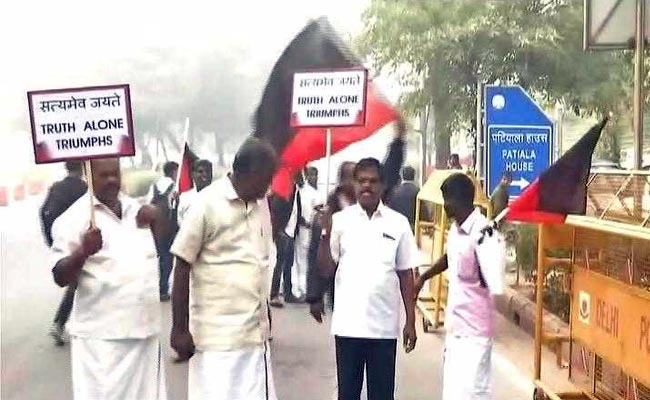 Judge OP Saini in Delhi today said that the CBI had failed to provide evidence against the accused including Mr Raja.
Finance Minister Arun Jaitley said
that Congress leaders are wrongly treating this verdict as a "badge of honour"and said the Supreme Court verdict had upheld that the policy followed by Dr Singh's coalition on telecom was arbitary and dishonest."
The allegation of a 2G scam s emerged in 2010 when the national auditor or CAG said that in 2007-2008, 2G licenses had been given out-of-turn to telecom operators at throwaway prices.
"One thing is clear the allegation of a major scam involving highest levels of govt was never true, not correct and that's been proved today," said former union minister P Chidambaram.
His colleague Kapil Sibal said former national auditor or CAG Vinod Rai, who now heads another government agency, should be sacked. He has also demanded that Prime Minister Narendra Modi clarify the government's stand in Parliament, which is in session.
"Unfortunate the country had to go through this. Many NPAs in banks have accumulated due to this as telecom licences were cancelled. It hit the banking and telecom sectors, it hit the economy. All because of BJP and Vinod Rai," Mr Sibal said.
Mr Sibal, who succeeded A Raja as telecom minister, recalled that he had said after taking over that "nothing wrong was done."
"Our zero loss theory on 2G spectrum allocation has been vindicated," the Congress leader said.