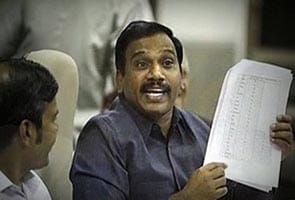 New Delhi:
The Supreme Court has asked the government to set up a special court to deal exclusively with the 2G spectrum scam, estimated to be worth upto 1.76 lakh crores according to the government's auditor.
The Supreme Court has been monitoring the CBI's investigation, which has included the arrest for former Telecom Minister A Raja, who resigned in November. Mr Raja is accused of colluding with telecom companies to bend the rules to ensure they got licenses for mobile networks at clearance prices.
The court told the CBI today that its inquiry "should also cover culpability of beneficiaries of the scam as they are part of larger conspiracy."
The CBI has said that it will file its first chargesheet in the case by March 31.
The court observed, "There are many who feel they are above the law...the law must catch them and be expeditious."