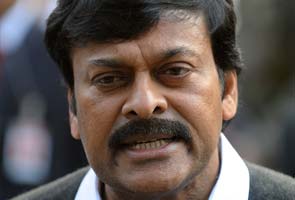 New Delhi:
A 24-hour toll-free helpline for tourists is being launched this year.
Tourism Minister K. Chiranjeevi "approved the setting up of a multi-lingual helpline to provide general information and assistance to tourists", an official statement said.
The Indian Association of Tour Operators (IATO), the apex body of the tourism industry, proposed setting up of a helpline during a meeting with the tourism ministry on Monday.
"The helpline will be in the languages of the important source countries besides Hindi and English. The minister has directed that the toll free helpline should be accessible from everywhere in India and should start functioning in the new calendar year," the statement said.
"The primary objective of the proposed helpline would be to provide tourism related information free to independent travelers," it said.
The IATO, while condemning the "shameful and tragic" gang-rape of a 23-year-old in Delhi December 16, said the incident "has brought a very bad name to India".
It mooted the idea of the helpline "in order to improve the image and confidence of Foreign Tour Operators and international tourists that India is a safer place", said an IATO statement.
Once the helpline is launched, "this will not only be circulated to Foreign Tourist Operators, Indian Missions abroad but would also be given to all the tourists visiting India", said IATO president Subhash Goyal.
India gets around six million foreign tourists every year.
The Delhi government has launched a round-the-clock women's helpline - 181 -- as one of its measures to tackle crimes against women following the December 16 gang-rape.