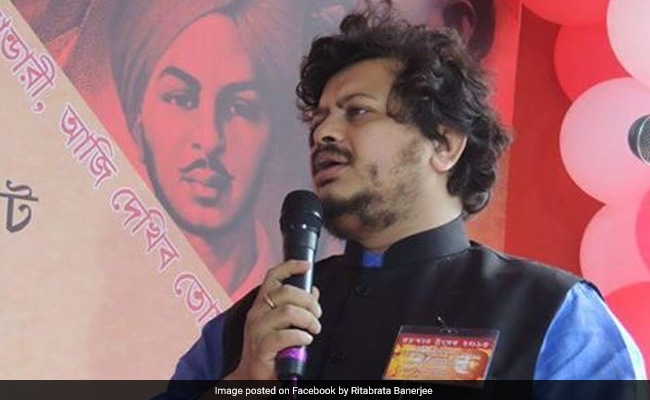 Kolkata:
Two months after he was
suspended from the party
for using expensive accessories and indulging in other more personal indiscretions, the Communist Party of India (Marxist) today demoted its Rajya Sabha parliamentarian Ritabrata Banerjee. He has been removed as member of the party's West Bengal state committee.
While that technically does not impact his membership of the Rajya Sabha, it certainly puts Mr Banerjee under a cloud. He was suspended by the CPM on June 2 on the basis of complaints from several quarters. A commission of enquiry was then formed to look into the charges.
The decision to demote the 38-year-old former student leader was taken today at a meeting of the party's state committee In Kolkata. It is subject to approval by the highest decision-making body of the CPM, the central committee.
Mr Banerjee, who is in Delhi, declined to comment when contacted.
While details of the exact reasons for the CPM's harsh action are still officially under wraps, sources say the complaints were about Mr Banerjee's lifestyle. Earlier this year, he was pulled up by the party for flaunting a Mont Blanc pen and an Apple watch when he went to watch a football match in Siliguri.
When a party supporter took photos of him at the match and commented on his accessories, Mr Banerjee allegedly wrote to the company where the man worked in Bangalore and demanded he be sacked. He later apologised for it.
There were also complaints of personal indiscretions amounting to alleged immorality and discrepancies in income. Mr Banerjee's response to the chargesheet was not satisfactory. "He denied the allegations, but could not explain the evidence presented," a source said.
Mr Banerjee is one of three Rajya Sabha parliamentarians from West Bengal. While Tapan Sen finishes his term later this year, Sitaram Yechury finishes on August 11. So Mr Banerjee will soon be the only CPM Rajya Sabha MP from West Bengal.