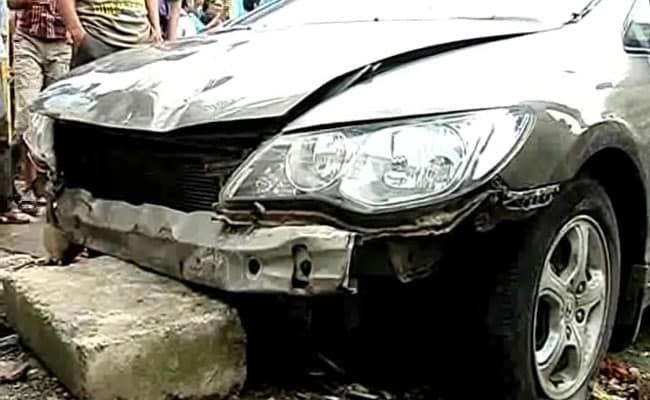 New Delhi:
More people die on Indian roads every day than to enemy fire, Maoist attacks or diseases, but here's how staggering that figure actually is - With more than five lakh road accidents every year, Indian roads claim the lives of 1.46 lakh citizens annually. Break it down further and that's 17 deaths an hour, 400 per day. Mumbai saw the highest number of accidents of all cities in the country, Delhi topped the list of fatalities with 1622 deaths last year.
These were some of the statistics Union Transport Minister Nitin Gadkari released for the year 2015.
"It doesn't make me happy to release this data but I want it to get the attention it deserves," he said.
"Sweden has one accident in a year. World over, there is huge awareness and concern is often expressed about India and the accidents (here). We lose so many of our youngsters to these," the union minister added.
54.1 per cent is the share of fatal accidents that involve people in the age group of 15-34 years, the largest share of road kills - a number that was at 34 per cent earlier. Previous studies have also said that road accidents cause India an estimated three per cent of its GDP (Gross Domestic Product) every year.
In the last decade, (2005 to 2015) the percentage of road accidents, fatalities and injuries has increased by 14.2 per cent, 53.9 per cent and 7.5 per cent respectively.
Though Tamil Nadu has the highest number of road accidents (state-wise), Amritsar has the highest accident severity, i.e., number of deaths per 100 accidents. In 77.1 per cent cases, the driver was found to be at fault, while speeding was the biggest reason within this category.
While the Union government has set itself a target of two lakh kilometres starting from 96000 kilometres of National Highways, the ministry claims it has already managed to complete 1.5 lakh kilometres so far with an average of 27 kilometres per day over the last two months.
Mr Gadkari also said that his office is in the process of developing a software for Delhi's traffic management which is expected to be ready soon. "We can't only blame the driver for everything. We need to look at issues of road engineering as well," he said.