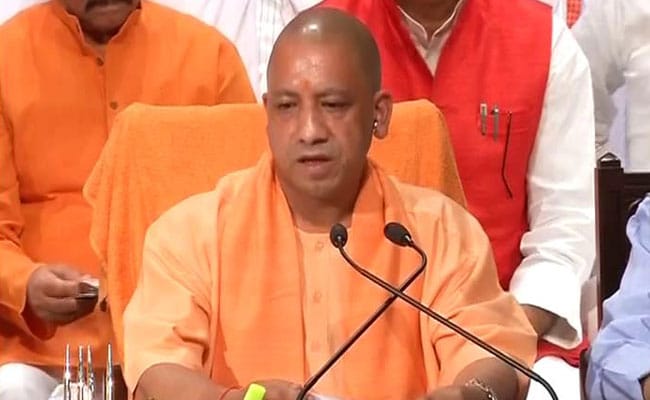 Lucknow:
Uttar Pradesh Chief Minister Yogi Adityanath addressed a press conference in Lucknow after his government completed 100 days in office on Monday. Yogi Adityanath-led BJP government,which took office on March 18 after winning 325 of the 403 Assembly seats along with its allies, organised a low-key anniversary celebrations with no big event to showcase its achievements. The Yogi Adityanath government faces major challenges, some of the biggest being raising funds for the farm loan-waiver and law and order issues.
Here are the highlights of Yogi Adityanath's press conference in Lucknow:
Hope to fulfill late Deendayal Upadhyaya's dreams.
My government is working for all sections, without discrimination.
The state was stuck in dynasty politics, getting rid of it.
Aim to protect farmers, buying 5 times more wheat from them.
Rs 22,000 crore loans waived for sugarcane farmers.
Asked Centre for 24-hour power supply for all villages.
Stop VIP culture, No 'lal battis' except for emergencies.
Will ensure women's security, will make UP mafia-free.