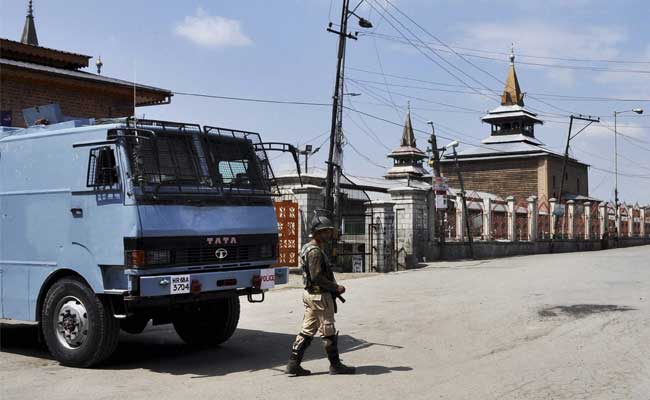 Srinagar:
A 23-year-old man was killed in Srinagar's Batmaloo area on Saturday evening after security forces allegedly opened fire following clashes with protestors in the Valley. A senior police official said the man has been identified as Sajjad Ahmed, a resident of Chandoosa in Baramulla. The police added that it was looking into the circumstances in which the death took place.
"We didn't have forces deployed in the area. We are investigating the matter," a senior police officer told news agency IANS in Srinagar.
"The area where the firing incident occurred is not even the designated route for the security forces to pass. There was no deployment of police and paramilitary in the area" the police further said.
Border Security Force jawans allegedly opened fire after stones were thrown at their vehicle at the Reka Chowk in Batmaloo. Following the incident, tension gripped the area and all shops were been shut down.
In another incident, over two dozen students were injured in clashes with the security forces in Jammu and Kashmir's Pulwama district.
The police said that the students had objected to the setting up of a checkpost outside the college and resorted to stone-pelting against the forces.
The security forces used tear smoke shells to disperse the mob. News agency IANS reported that a tear smoke canister hit a student, who was shifted to a city hospital for treatment. Police said that the condition of the injured student was stable.
The incidents came on a day when former Jammu and Kashmir Chief Minister Farooq Abdullah won the Srinagar Lok Sabha by-poll by a margin of over 10,000 votes. Eight people were killed and over a hundred were injured in clashes between protesters and security forces on the polling day, April 9, which saw a dismal seven per cent turnout. Re-polling was held for 38 booths on Thursday but only 702 people turned up.
(with inputs from Agencies)