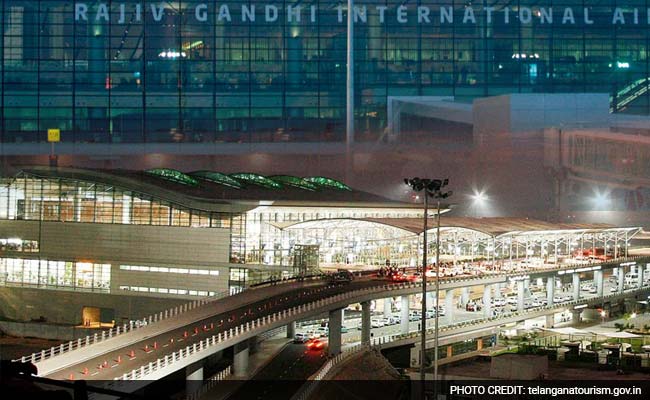 Hyderabad:
Customs officials on Sunday detained a passenger at the Rajiv Gandhi International Airport in Hyderabad for allegedly smuggling 1.3 kg gold worth nearly Rs 41 lakh concealed in his body cavities.
The Air Intelligence Unit of the Customs checked the passenger on-board a flight when he was travelling from Muscat to Chennai via Hyderabad.
"The passenger was travelling by a flight from Muscat to Chennai, which arrived in Hyderabad at 07.00 hrs on Sunday. He was found carrying 7 gold bars total weighing 1,349 grams valued at Rs 40,85,000," a senior customs official said.
The gold bars were concealed in body cavities and the passenger was subsequently de-boarded and detained for questioning, he said.
Further probe is underway.