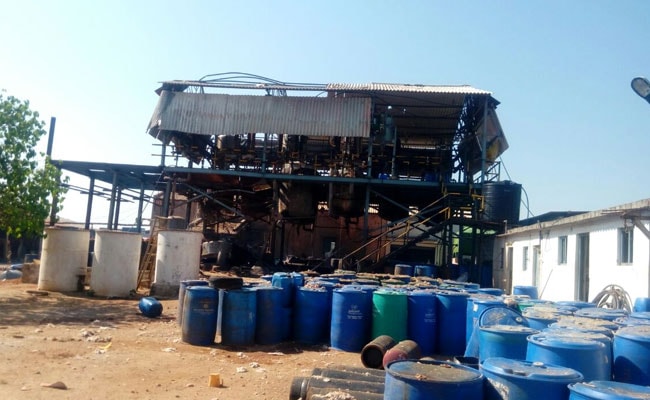 Hyderabad:
35 year old Shivachand from Bihar's West Champaran district died on the spot when he was hit on the head by an iron rod that flung from a reactor that exploded in a chemical factory in the outskirts of Hyderabad.
The explosion of the reactor took place in the Sai Priya Chemicals factory in Bacharam, in the early hours of October 18th morning. When fumes were coming off the reactor due to a chemical reaction, the siren went off, and the employees rushed to open ground. The reactor exploded, and landed 200 metres away, killing Shivachand and injuring three others.
Police officer J Narender Goud said, "There are 15 employees, who work in two shifts in the factory and not one of them was qualified to handle this dangerous intermediate chemical, called omnitro, which the factory manufactures."
Another police officer said, "They did not have any permissions, no safety precautions that have been outlined or communicated to the employees. The owner and supervisor were running the factory in a very crude manner."
A case has been registered against the owner D Laxman Goud and supervisor Chandrashekhar for "culpable homicide not amounting to murder" and "causing hurt by endangering life or personal safety of others".
Shivachand, who came to work as a helper in the factory two months ago, is survived by his wife Indiravati and three children, who live in West Champaran area of Bihar.