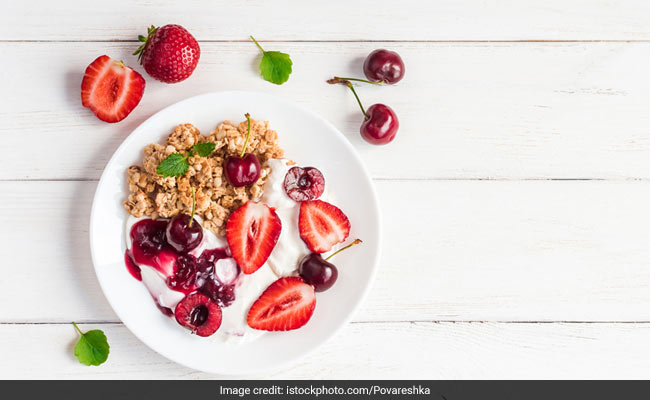 Our diet greatly influences our health as well as our weight loss. No matter you are working out in order to lose weight, maintain weight or gain muscle, it is important to nourish your body adequately. One such way to nourish the body is my having a post-workout snack. Nutritionist Lovneet Batra shares the importance of post-workout snacking and best snacks for the same.
She writes, "When planning a workout, there is a lot that goes into it to help you reach your goals. As part of that effort, there is a good chance you put a lot of thought into your post-workout meal. Consuming the right nutrients after exercise is just as important as eating before."
"Each macronutrient - protein, carbs, and fat - is involved in your body's post-workout recovery process. What you eat after a workout can help to optimize your recovery. It is recommended that you consume 10 to 20 grams of protein after a workout, depending on your body weight, workout duration and workout intensity, whereas healthy fats help your muscles repair, recover, and grow. Go for complex carbs that help your muscle replenish the glycogen they just lost while training.
According to research eating your post-workout meal within 45 minutes, as a delay of carb consumption by as little as 2 hours after a workout may lead to as much as 50% lower rates of glycogen synthesis. Finally, replenishing lost water and electrolytes can complete the picture and help you maximize the benefits of your workout.
The nutritional requirements of your body post workout are different and need to be addressed with a diet that helps your body recover, repair, and build muscles." She continues.
3 Best snacks to eat post-workout, as per nutritionist:
1. 1 katori boiled chana + 1 glass buttermilk
2. 100g tofu scramble + 1 tsp. roasted sesame & flax seeds
3. 100g paneer
Look at her post:
Incorporate these easy-to-make snacks to your diet to boost your energy and overall health.
Disclaimer: This content including advice provides generic information only. It is in no way a substitute for a qualified medical opinion. Always consult a specialist or your own doctor for more information. NDTV does not claim responsibility for this information.