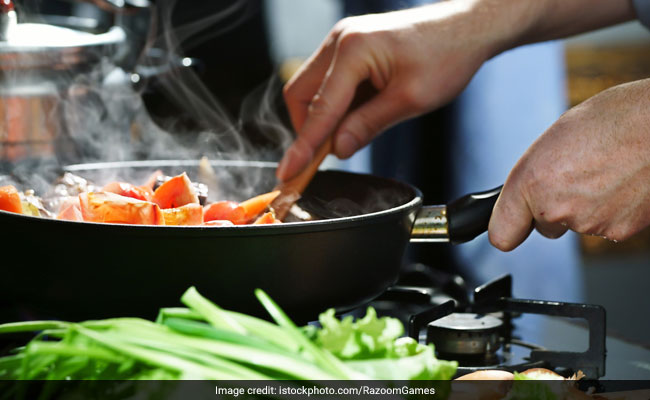 Highlights
For living healthy, keep the weighing scale away from you
Eat home-cooked food and avoid processed and packaged food
Include ghee in your diet for a healthy heart
We all aspire for a heathy heart and a slim waistline. Thanks to fad diets and the food industry aiming for profits, it has become difficult to achieve both these goals. Losing health along with losing weight has become a common scenario and many people are unaware of this. A few numbers on the weighing scale do not necessarily imply good health or your level of fitness. Raising awareness about this is celebrity nutritionist Rujuta Diwekar, who recently shared a video on her Facebook page talking about ways to get a healthy and a narrow waist line.
Below are a few tips for a healthy heart and slim waistline by celebrity nutritionist Rujuta Diwekar:
1. Keep the weighing scale away from you
According to Rujuta Diwekar, it is important to keep your weighing scale away from the house as it can be a cause of your unhappiness. Health is not restricted to only one parameter like body weight. Your body weight cannot tell you how fat or fit you are. Anyone who is able to be constantly active and feels light on his/her feet is a fit person. Try and inculcate physical activity in your daily routine for a healthy heart and narrow waistline.
Also read: If You Are On A Keto Diet You Must Eat This Vegetable
2. Diet for a healthy heart
When it comes to a diet for healthy heart and living healthy, the ultimate mantra is to listen to the wisdom of your grandmothers. Their eating habits and their diet is ideal for good health, weight loss and living healthy. Give up on categorising your food as carbs, protein, fibre and fat, because food is much more than these. You need to look at food as local, seasonal and that which is relevant to your food heritage. This is the best diet for healthy heart, weight loss and living healthy.
Also, you must include desi ghee in your diet. It helps in reducing glycemic index food and stabilises your blood sugar for a longer time. People with diabetes, heart patients and obese people must include ghee in their diet. Vitamins D, A, E and K are all fat soluble vitamins. Healthy fats in ghee are needed by the body for proper assimilation of these vitamins. Add as much ghee to your food as far it enhances its taste, but not so much that it takes away the original taste of the food.
Also read: Varun Dhawan's Sui Dhaaga Diet And How He Managed To Lose Muscle And Not Health For His Role In The Film
Peanuts, cashews and coconut are zero cholesterol foods. Including them in your diet can regulate cholesterol production by the liver. They are also good for heart health and a slimmer waist.
Avoid baked foods. According to Rujuta, the foods which have always been deep fried need to be deep fried and not baked or air fried. Fry them in the oil (the one which is local to your region) and enjoy the essence of deep fried oil for a healthy heart. Kachi ghani oil is a heathy oil option.
3. Wine and dark chocolate is good for the heart till the time you don't drink have them
Alcohol in any form is not for good for your heart health. Also, foods like dark chocolate, which have been claimed by the food industry as "healthy", are not as healthy as your local foods like coconut, peanuts and cashews.
Also read: This Vegetable Is A Must For Pregnant Women: Top Reasons Why You Must Include It In Your Diet
4. Avoid packaged and processed foods
Packaged and processed foods must be avoided in all circumstances. Prefer cooking food yourself and eat fresh and healthy home-cooked for a healthy heart and slimmer waistline. Both men and women should collectively work towards spending time in the kitchen and ensure that they invest in home-cooked food.
Disclaimer: This content including advice provides generic information only. It is in no way a substitute for qualified medical opinion. Always consult a specialist or your own doctor for more information. NDTV does not claim responsibility for this information.