Today we are celebrating World Hypertension Day, that is 17th May, 2018 and the theme is 'Know Your Numbers,' with a goal of increasing high blood pressure awareness in all populations around the world. The World Hypertension Day was first inaugurated in the year 2005 and has become an annual event ever since. The purpose of the day is to promote public awareness of hypertension and to encourage citizens of all countries to prevent and control this silent killer, the modern epidemic. Here's everything you need to know about hypertension or blood pressure along with natural ways to control and regulate it to lead a healthy life.
World Hypertension Day 2018: What is Hypertension or High Blood Pressure?
Blood pressure is the force that is exerted by the blood vessels against the walls of the blood vessels. The pressure depends on the work being done by the heart and the resistance of the blood vessels. It is a common condition that is determined by both- the amount of blood your heart pumps and the amount of resistance to blood flow in your arteries. Basically, the more blood your heart pumps and the narrower your arteries, the higher your blood pressure.
As per a CSI survey, with one in every three Indians are suffering from hypertension and heart ailments are responsible for over 30 percent of deaths in the country.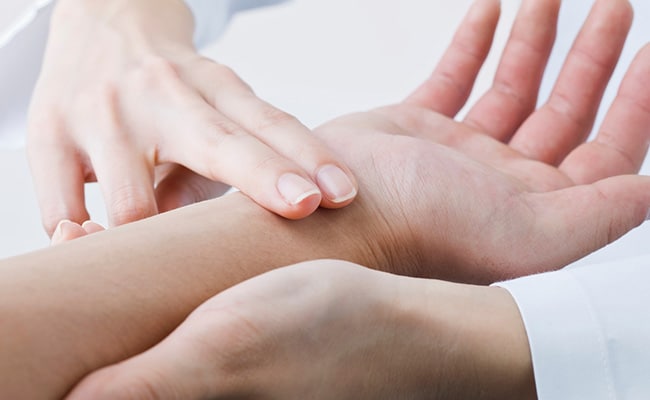 World Hypertension Day 2018: What Causes Hypertension or High Blood Pressure?
The exact causes of blood pressure are not clear. However, various lifestyle conditions have been known to significantly contribute to hypertension. Here are a few factors that contribute to this condition.
Being overweight
Bing-drinking alcohol
Stress
Excessive smoking
Family history of high blood pressure
Not getting enough physical activity
Old age

World Hypertension Day 2018: How Much Blood Pressure Is Normal?
According to Heart Association, blood pressure over 140/90mmHg is generally considered to be high. When your blood pressure is high, your heart and arteries can become overloaded. This can further put you at a risk of certain cardiovascular diseases. An optimal blood pressure level is a reading under 120/80mmHg. Readings over 120/80mmHg and up to 139/89mmHg are in the normal to high range. However, it may depend from person to person. It is always good to consult a doctor to your ideal blood pressure level.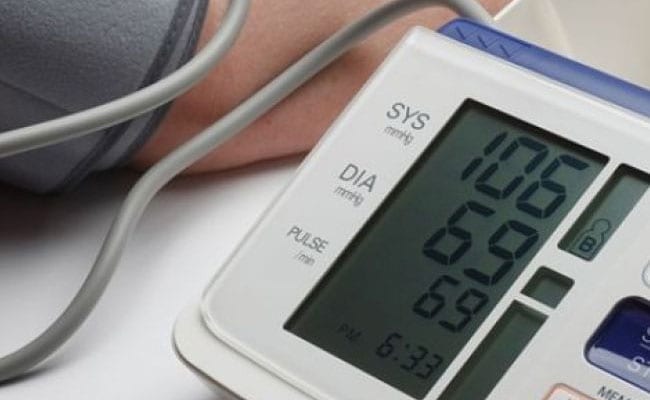 World Hypertension Day 2018: Blood pressure over 140/90mmHg is high

Natural Ways To Cure Hypertension
Your dietary choices may impact your blood pressure significantly.
Choosing the right diet is all you need to keep yourself healthy. Here's a checklist of things that you need to do to keep it in control.
1. Eat less salt
Consume less amount of salt as sodium consumption can cause a spike in blood pressure. Eating salt raises the amount of sodium in your bloodstream and wrecks the balance, reducing the ability of your kidneys to remove water. The result is a high blood pressure.
2. Include bananas in your diet
Rich in potassium, bananas are great for reducing blood pressure. To incorporate more bananas in your diet, add them in your cereal, cakes, bread, smoothies, shakes, et al.
3. Load up on greens
These green leafy delights are low in calories, high in fibre and packed with nutrients like magnesium, potassium, folate, et al, which are known to be the key ingredients for lowering and maintaining hypertension or high blood pressure.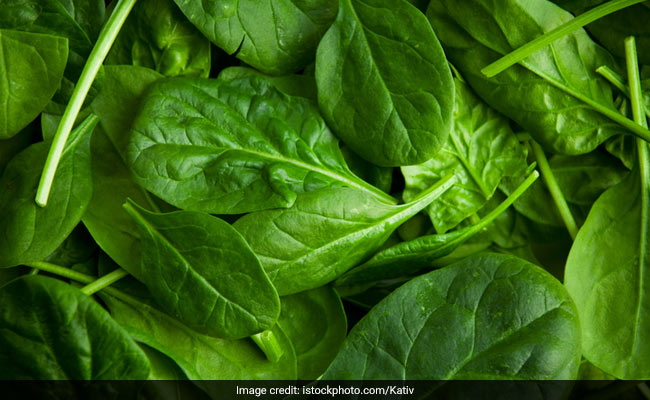 4. Oatmeal
Eating a high fibre diet can help maintain a healthy blood pressure and oatmeal does wonders, which can reduce both systolic and diastolic pressure. So include this low-sodium food in your pancakes, cakes, cereals, et al.
5. Watermelon
Watermelon contains an amino acid known as L-citrulline that has been proven to lower blood pressure. It is a heart health promoting food loaded with lycopenes, fibre, potassium and vitamin A, all of which have blood pressure lowering effects.
Ayurveda For Hypertension
According to the book of The Complete Book of Ayurvedic Home Remedies by Dr. Vasant Lad, here are some foods to reduce hypertension or high blood pressure.
Drink one cup of mango juice, followed about an hour later by half cup warm milk, with a pinch of cardamom, a pinch of nutmeg and one teaspoon of ghee.
Mix orange juice and coconut water in a ratio of two parts orange to one part coconut. Drink half to one cup two to three times a day.
Try some cucumber raita with your meal. Cucumber is a good diuretic.
Moong dal soup made with moong dal along with cilantro, cumin, and a pinch of turmeric is good for people with hypertension.
Honey water can also help. Add a teaspoon of honey and five to 10 drops of apple cider vinegar to a cup of hot water, and drink it first thing in the morning.
Make sure you consult your doctor before switching to any food. On this World Hypertension Day, let us pledge to lead a healthy lifestyle and ensure a fit and healthy heart.
Get the latest election news, live updates and election schedule for Lok Sabha Elections 2019 on ndtv.com/elections. Like us on Facebook or follow us on Twitter and Instagram for updates from each of the 543 parliamentary seats for the 2019 Indian general elections.