Green vegetables are essential components of a well-balanced diet and are said to be beneficial for overall health. They supply us with numerous vitamins, minerals, carotenoids and phytochemicals. In fact, the antioxidants present in dark green leafy vegetables can inhibit certain health conditions by removing free radicals from the body. Apart from being the superfoods that they are, green vegetables are said to help lose weight. Winters are here and if you are looking to cut the bulge, you could try adding more greens to your plate. These fibre-, protein- and iron-rich veggies can help you achieve your goals, only if you complement them with a balanced diet and exercises. We tell you how greens can help with weight loss and which vegetables are the best.
Why Are Green Vegetables Good For Weight Loss?
Here are some reasons that make green vegetables perfect for weight loss:
1. They are potassium-rich
One of the most important minerals present in greens is potassium. It plays a crucial role in weight loss as it helps build muscles, prevents fluid retention, releases energy that we consume from food and enable the body to function better. Moreover, potassium also helps keep the blood pressure levels in check. All of these healthy functions will lead to better weight management.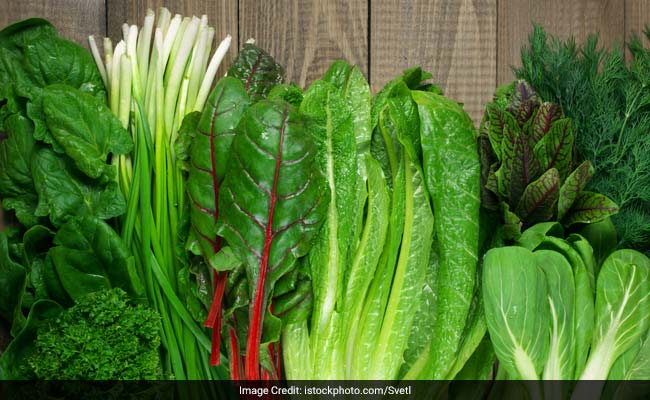 2. Fibre-rich
Green leafy veggies are rich in fibre content, which is important for your gut. Fibre keeps you fuller for longer, thereby, preventing you from overeating. Moreover, it helps improve your gut health, further helping you manage weight.
3. Presence of folate
It is known that deficiency of folate causes people to experience unhealthy hunger pangs, further resulting in binge-eating and unhealthy weight gain. Folate is an important nutrient for breaking down carbohydrates and fats from food. Moreover, it is known to provide energy through the day. All of these factors are said to help in weight loss.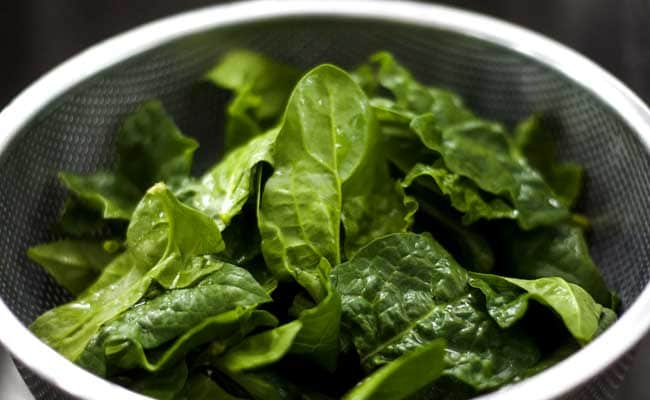 4. Rich in calcium
According to a study published in International Journal of Obesity, 1,200 milligrams of calcium a day could boost weight loss in dieters by up to 60 percent, possibly by binding to fat in the gastrointestinal tract, which reduces the excess fat from the body.
5. The phytochemicals in greens may help lose weight
According to the NCBI, some of the phytochemicals could potentially have promising effects for weight loss. However, more research needs to done on this.
Green Vegetables You Should Eat To Lose Weight
A study published in the Journal Appetite showed that participants who drank a green juice consisting of spinach lost an average of five kilos more weight compared to a control group that was given a placebo. The reason is the presence of thylakoids, which is said to improve digestion, reduce unhealthy cravings and produce feeling of satiety.
According to experts, eating broccoli in the morning for breakfast may help lose weight. It is rich in vitamin A, C and K is super-low in calories. Moreover, it is a nutrient-dense food that is packed with fibre. Best way to eat it is to steam it for a few minutes, salt it and eat it with grilled chicken. Here are some more ways in which you can include broccoli in your diet.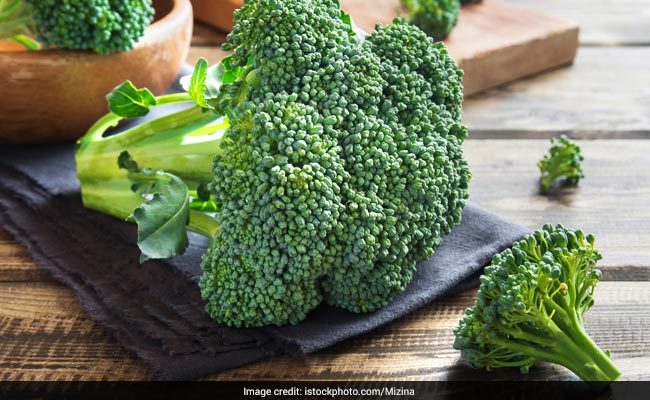 3. Mustard greens (Sarson)
Mustard greens (or sarson) are rich in vitamins, mineral and phytonutrients. This low-calorie veggie is said to contain 500 percent of daily recommended value of vitamin K. The best way to eat mustard greens are used to make a popular and healthy Punjabi dish called sarson ka saag that is best eaten with makke ki roti.
Cabbage is a low-calorie food that is beneficial for weight-watchers. Cabbage juice and cabbage soup are both good for fighting inflammation, which is one of the factors that causes obesity. Moreover, high antioxidant content of cabbage reduces oxidative stress that is often considered the root cause behind lifestyle diseases like diabetes and obesity.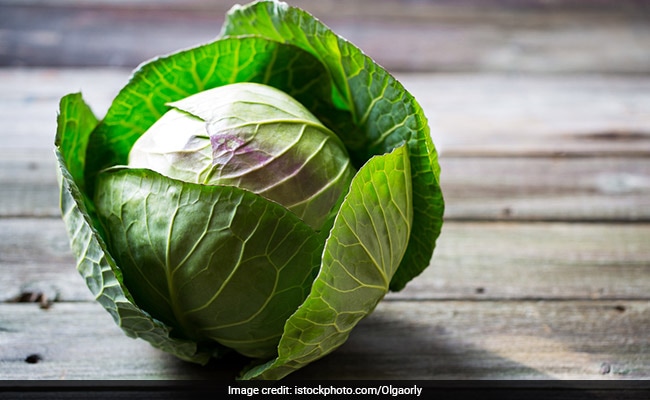 One of the most nutritious greens is okra (or bhindi). It is rich in fibre and has a low-glycaemic index. Okra is digested slowly, thereby, keeping you fuller for longer. It also improves blood glucose levels, further helping you lose weight, the healthy way.
Use these green vegetables for weight loss this winter season and ensure engaging in physical activities to see effective results.
Follow NDTV for latest election news and live coverage of assembly elections 2019 in Maharashtra and Haryana.
Subscribe to our YouTube channel, like us on Facebook or follow us on Twitter and Instagram for latest news and live news updates.