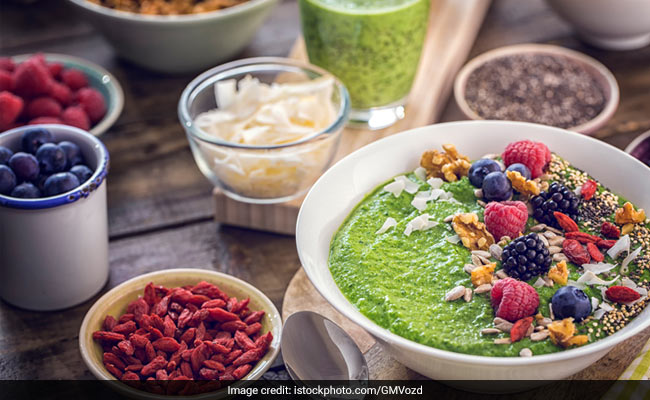 According to a new study, vitamin B supplements may improve kidney functions in adolescents suffering from type-1 diabetes. The study, which was presented at the 57th Annual European Society for Paediatric Endocrinology Meeting, said that consumption of vitamin B may enhance kidney function by protecting them against development and advancement of renal diseases. Co-author Nancy Samir Elbarbary from the Ain Shams University in Cairo said that the results of the study indicate the use of vitamin B supplements, as a simple, safe and cost-effective strategy for early intervention. But, the supplements can only be used in addition to traditional angiotensin converting enzyme inhibitor therapy.

The study was conducted among 100 participants between the ages of 12 and 18, all of whom had vitamin B-12 deficiency and were suffering from type-1 diabetes. Those with early signs of diabetic kidney disease were given vitamin B supplements or no treatment at all, over a period of 12 weeks. Those that received the supplements showed significant improvement in kidney function and blood glucose regulation.

There are some dietary sources of vitamin B as well, which may be included in the diet of adolescents to show signs of diabetic kidney disease. However, it's important to consult a certified dietitian or nutritionist before making significant changes in the diet of a person suffering from chronic diseases.

5 Vegetarian Foods Rich In Vitamin B

Spinach

Adding a handful of spinach to your salad or smoothie is great way to start including greens into your diet. Spinach is high in minerals like iron and magnesium, which are important for the ones with diabetes. Try these interesting ways to add spinach to your diet.

Mushrooms

Mushrooms make a great snack for diabetics as they have low glycaemic index as they contain very low amount of carbs, which means they do not raise blood sugar levels as significantly as high-carb foods like breads and pasta. Fresh mushrooms are great for weight management, which is also a key factor to keeping blood sugar levels in check. It is a low-calorie food having high water content and fibre that keeps you fuller for longer. Fresh mushrooms have both soluble and insoluble fibre, of which soluble fibre is shown to keep blood sugar levels in check.

Pine Nuts

The unsaturated fats found in pine nuts help increase insulin sensitivity. In addition, when eaten as a part of the meal, they can reduce the overall glycemic index. This is good news for diabetics. Pine nuts are great for dieters. A handful of these seeds help in weight management too.

Sunflower Seeds

Sunflower seeds are a great source of protein and vitamins B1, B5, B6 and folic acid. These sweet and nutty sunflower seeds are increasingly gaining popularity as snacks as they are super filling. Sunflower seeds are plucked from the center of the sunflower that turns throughout the day to follow the course of the sun.The yellow flower produces grayish-green or black seeds encased in tear-drop shaped grey or black shells. Try these interesting ways to add sunflower seeds to your diet.

Soybeans

Soybeans are high in protein and fibre, and are one of the only sources of lecithin, which helps to emulsify fat, improve gallbladder functions and lower cholesterol. They score low on the glycaemic index, thanks to the presence of fibre content in them, therefore, they are often recommended to diabetics. According to a study published in the Journal Internal Medicine, people with type-2 diabetes who consumed one cup of beans daily for three weeks were able to maintain a lower blood sugar as compared to when they had started the diet.
Disclaimer: This content including advice provides generic information only. It is in no way a substitute for qualified medical opinion. Always consult a specialist or your own doctor for more information. NDTV does not claim responsibility for this information.