Swine flu cases are alarmingly on the rise, as more and more people across the country are being affected by the deadly influenza virus. According to the Union Health Ministry data, 25864 cases of H1N1 were reported across the country till August 27 this year, a massive increase of over 14 times, in comparison to only 1,786 cases in 2016. The respiratory disease has increased the death toll to four times more as compared to last year. More new cases are being reported and the numbers only seem to be on the rise.
Swine flu is a respiratory disease which is caused by H1N1 strain of influenza virus. It has symptoms that are similar to common flu such as cough, cold, fever, body ache, chill, fatigue, headache, etc. The incubation period for the disease is about one to four days. Swine flu outbreak was first reported in 2009 in Mexico, when it became a pandemic affecting huge numbers of people. It is highly contagious but can be prevented now through early treatment in the form of vaccination.
With the change in weather, various kinds of diseases are being reported, especially common cold, fever, body pain, etc. As a preventive measure, it is crucial to boost one's immunity and stay protected from viral infections. Like they say 'prevention is better than cure', there are many effective ways you can boost your immune system and prevent seasonal flu. Here are some remedies -
1. Hot water with lemon and honey: This is one of the most common morning rituals followed across Indian households. This age-old remedy is believed to be great for weight loss, but it also helps in improving one's immunity.
2. Herbal teas: It is not without reason that doctors tell us to stay hydrated. Be it water, herbal teas or fruit juices, staying hydrated can help you in many ways in warding off toxins from the body and keeping you safe from infections. Tulsi, ginger, lemongrass, ginseng and brahmi teas are said to be effective in boosting one's immunity.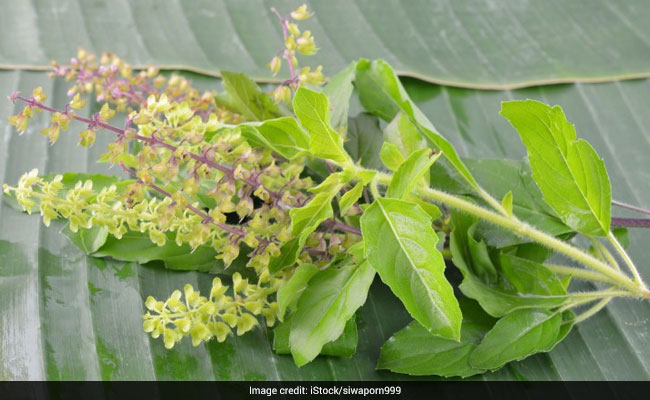 3. Amla juice: Amla juice when consumed with honey acts as a revitalising agent. Apart from being a rich source of antioxidants amla juice is also enriched with essential micronutrients.
4. Turmeric: It has a global reputation for boosting immunity. It acts as an anti-bacterial, anti-fungal and anti-viral agent and helps in boosting the overall functioning of our immune system. You can add it to your soups, smoothies, drinks, etc.
5. Black Pepper: A common kitchen ingredient, black pepper is an effective remedy when it comes to heating the body from within. Not only is it known for anti-inflammatory, antioxidant, anti-bacterial and fever reducing actions but immune system enhancing properties as well.
6. Cinnamon: It is a first class antiseptic that can help fight bacteria, viruses and fungal infections. It is rich in antioxidants, which give it a mild analgesic and anti-inflammatory effect, and perhaps this is why it was traditionally used to aid recovery from colds, flu, sore throat, fever and headache.
Get the latest election news, live updates and election schedule for Lok Sabha Elections 2019 on ndtv.com/elections. Like us on Facebook or follow us on Twitter and Instagram for updates from each of the 543 parliamentary seats for the 2019 Indian general elections.