Highlights
Chamomile is also known as Babune ka phal in India
It is known to reduce stress and anxiety
Chamomile can easily be consumed in the form of tea
Alternatively known as
Babune ka phal
, although chamomile is native to Australia, it is fast picking up on popularity here in India. Its soothing flavour and miraculous health benefiting properties are something that is making it a hit among health and fitness enthusiasts. Chamomile extracts are also used in a variety of products ranging from skin and beauty-care products to teas and tisanes. Grappling with extra workload? Or too stressed to take some time off? A cupful of chamomile tea will not only boost digestion but also help tackle stress and anxiety. Here are more reasons for you to sip on this health drink:
Sleep Better
According to a Delhi-based nutritionist and wellness expert, Anshul Jaibharat, chamomile can help you sleep better. You can have it like your daily cup of green tea without worrying about caffeine.
Boost immunity
Regular consumption of chamomile tea may help boost your immunity and prevent harmful infections, bacterial invasions and common cold, cough and flu. Chamomile fruit also comes laced with anti-inflammatory and antimicrobial properties.
Pain management
Chamomile tea may help soothe digestion, tackle stomach ache as well as menstrual cramps and pain. "Chamomile tea has been valued as a digestive relaxant and has been used to treat various gastrointestinal disturbances including flatulence, indigestion, diarrhea, anorexia, motion sickness, nausea and vomiting," notes National Centre for Biotechnology Information.
Beauty care
From combating sunburn, reducing acne, lightening skin and tackling dandruff, chamomile is excellent for personal care. Either sip on its goodness every day or let the brew cool down and apply on the affected area to experience the difference. Used chamomile tea-bags can be put on eyes to treat puffiness and dark circles.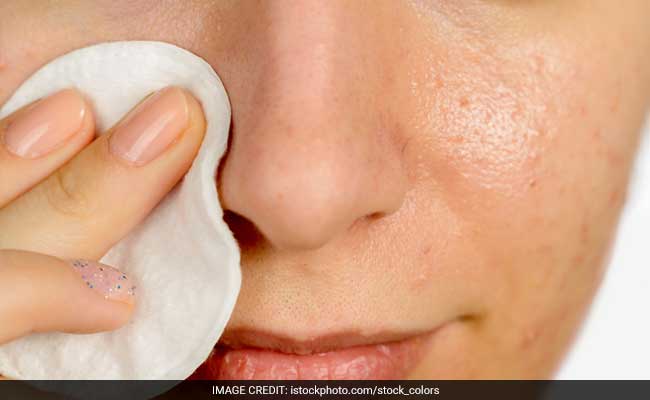 Stress and anxiety
Harvard's health blog states, "Chamomile, also known by the botanical name Matricaria recutita, is one example. It is well known to many of us who drink tea, not only for its delicious taste but also as an alternative treatment for anxiety. In a clinical trial, chamomile extract was found to reduce anxiety when compared with placebo."
Get Breaking news, live coverage, and Latest News from India and around the world on NDTV.com. Catch all the Live TV action on NDTV 24x7 and NDTV India. Like us on Facebook or follow us on Twitter and Instagram for latest news and live news updates.