Including nuts and seeds could prove beneficial for the human heart, suggests a latest study that included more than 80,000 participants. The study published in the International Journal of Epidemiology said that the protein rich foods like nuts and seeds are way more beneficial for heart than the proteins derived from red meat.
People who consumed large amounts of meat protein experienced a 60 per cent increase in cardiovascular disease (CVD), while people who consumed large amounts of protein from nuts and seeds experienced a 40-per cent reduction in CVD, the study noted.
Previous studies have examined the effect of dietary fats as a risk factor of cardiovascular disease, not many have looked into the role of proteins, noted the researchers.
Nuts being high in 'unsaturated fats' have for long been included in the "good fat" category of foods that improve hearty health. The scientists believe that it is also possible that "good protein" that also adds to their positive health impact.
The biological effects of proteins in these foods, is often overlooked.For the study, the team compared animal proteins versus plant proteins in 81,337 men and women.The findings revealed that the associations between the "meat" and "nuts and seeds" protein factors and cardiovascular outcomes were strong. It could also not be ascribed to other associated nutrients considered to be important for cardiovascular health.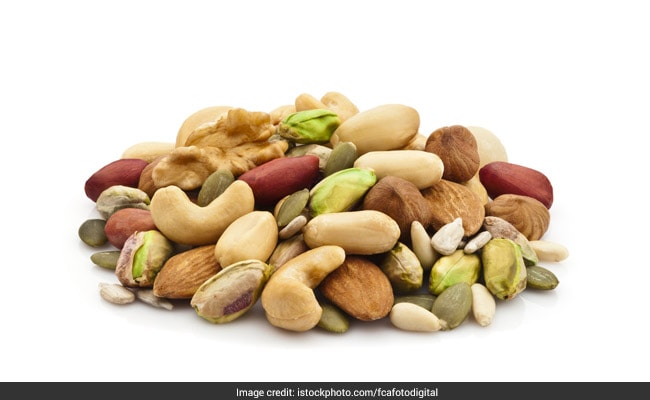 Scientists believe that, steps must be taken to advocate healthy protein sources. Diets should be designed preferring low contributions of protein from meat and higher intakes of plant protein from nuts and seeds.
Your diet could play a crucial role in keeping your heart healthy.
Here are four foods you must include in your daily diet to boost heart health.
1. Oats: Oats are known to contain a type of fiber that helps bind bile acids and expel them from the body. These bile acids are made from cholesterol. A diet that includes oats is effective in lowering the cholesterol levels in our body.
2. Legumes: Legumes are great for the heart and have antioxidants, proteins and fiber. They are also a great source to get your folate requirement from and also help in increasing the platelet activity.
3. Berries: Berries are full of heart-healthy phytonutrients and lots of soluble fiber. Make a quick smoothie or sprinkle them over your breakfast cereal.
4. Flaxseeds: Flaxseeds are rich in omega-3 fatty acids, fiber and phytoestogens and all of these help in boosting heart health. It is best to soak or grind flaxseeds before consuming them to derive maximum health benefits.
Some other fruits and vegetables like oranges, broccoli, tomatoes, spinach, carrots and papaya are all rich in Vitamin C, Vitamin E, potassium, folate and fiber which really good for the heart.
Get Breaking news, live coverage, and Latest News from India and around the world on NDTV.com. Catch all the Live TV action on NDTV 24x7 and NDTV India. Like us on Facebook or follow us on Twitter and Instagram for latest news and live news updates.