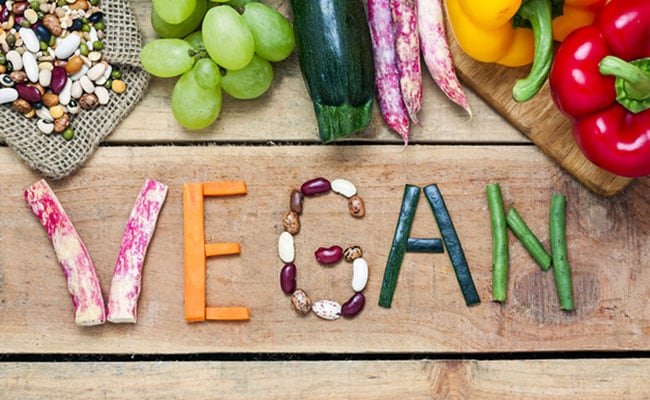 Many health experts and nutritionists around the world have always emphasised on the need to include adequate protein and protein-rich food in your diet, especially if you want to lose weight and keep your blood sugar levels in control. Protein keeps you full for longer and thus, curbs binge-eating and your overall calorie-intake, which further keeps diabetes in control. According to a recent study published in the Journal Nature, it was found that the three-dimensional structure of longevity proteins could potentially develop therapies to help treat diabetes. As per the researchers, adequate protein-rich food in your diet is of utmost importance to maintain proper functioning of the body. Proteins help in the growth of new tissues in the body and also help in building and repairing the muscles. Having a protein-rich diet may help manage cholesterol and blood sugar levels in the body. Within a few weeks of eating these protein-rich Indian recipes (in combination with other healthy foods), you will have more energy and may lose weight as well as control diabetes easily and naturally.
(Also Read: 5 Vegetables You Must Include In Your Diabetes Diet)
So, without much ado, try out these 5 protein-rich Indian vegetarian recipes for healthy weight loss and diabetes control:

Rajma Masala
If you've been looking for the best veg food rich in protein, your search ends here. The classic rajma masala, if made with very little or no oil, is a very good source of protein for all those who are watching their weight and sugar levels. It's also a great every day dish that one can continue to eat with just a couple of healthy tweaks. All you need to do is to reduce the oil consumption in the recipe by roasting ginger and garlic and not frying them. For added taste, dry roast some capsicum with salt and black pepper and mix them later in your rajma masala gravy.
(Also Read: Classic Rajma Recipe: 4 New Avatars)

Palak Paneer
Palak paneer is one of the healthiest and popular dishes you will find in India. It is one of those rare protein-rich Indian recipes which is not only delicious, but also very healthy. The combination of palak and paneer is a treat to taste buds, plus is very low on calories, has very less fat, and is quite filling. It is also a source of dietary fibre, which helps control your appetite, further controlling diabetes and unwanted cravings. Opt for a low-fat version of paneer and all you are left with is the goodness of palak with the healthiness of paneer. Make sure you squeeze a lemon on top of the dish at the end to help absorb the nutrients better.
(Also Read: High Protein Vegetables And Dinner Recipes For Healthy Weight Loss)

Sprouted Moong Chana Cutlet
The best veg food rich in protein is the mung sprouts that all vegetarians swear by. We all know that moong and chana are both protein-rich Indian foods. Now, an interesting way of consuming these food items together is to take sprouted moong and add sprouted chana to it. Blend it in a grinder to make a coarse paste. Now, add some ginger, chilies, chat masala, salt and lemon to the mixture. You can make small tikkis of the mixture and wrap them with water-soaked brown bread. Stir fry these cutlets and serve this high-protein evening snack to your family.

(Also Read: 16 Benefits of Sprouting and the Right Way to Do it)

Roasted Chana Dal Masala Vada
Chana dal is a great source of protein. Hence, it is slightly more difficult to digest if eaten in large quantities. This very protein-rich breakfast/snack goes well with filter coffee. With loads of onions, coriander, green chilies and spices, this vada is a real tongue tickler. Grind soaked chana dal to make a coarse paste, now add onions, coriander, black pepper, salt and other spices to the mixture. Make tikkis out of the mixture and either shallow fry them or roast them to go with your evening cup of sugar free coffee or tea.

(Also Read: 10 Best Chana Dal Recipes)

Buckwheat Dosa
If you are tired of eating eggs or oats for breakfast and looking for protein-rich foods to add to your breakfast, then we have something for you that will take only a few minutes to prepare and is very high in its protein content. Just take one cup of buckwheat (kuttu) flour and add 1 tbsp of ground urad dal (split black gram) to it along with some chopped green chillies, asafoetida, and salt. Add some water to the mixture and make hot yummy dosas. Serve these savoury pancake-like dosas with green chilli chutney. Urad dal and buckwheat are both excellent sources of protein and thus together provide a protein-rich breakfast meal - a perfect way to kick-start your day.