Nails are probably one of the most neglected part of our health and body care rituals. But did you know that like the rest of the body our nails too reflect our inner health? Therefore, it is essential that we look after them to keep them strong and healthy. If your nails are thin and constantly breaking, this may indicate inadequate intake vitamins, minerals and protein as well as insufficient nail care. Pale nails can also be an indication of anemia while if a blueish tinge that appears on your nails it can point to inefficient blood circulation and not enough oxygen in your blood. Hence, it is important to look for these essential cues. Here are some natural ways to keep your nails healthy.
How to keep them healthy and shiny?
Ishika Taneja, Executive Director Alps Group, and Ragini Mehra, founder, Beauty Source, warn that continuous applications of nail polish make nails go dull. Rub lemon at least thrice in a week to get rid of yellowness. They also suggest massaging nails every alternative day for about three to five minutes with olive or coconut oil to add moisture to them.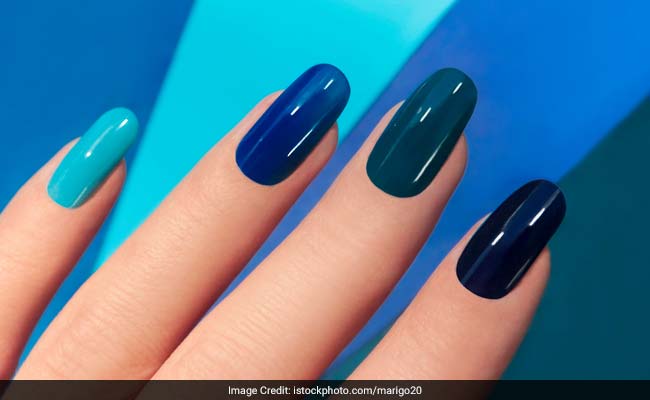 Natural remedies for dry and brittle nails
Beauty expert Suparna Trikha suggests a handful of remedies:
1.Warm 250ml of olive oil or castor oil, add half a cup of sage leaves and heat this mixture for 5 minutes. Let it stand for a while until cool, and then strain it. Rub it frequently into your nails.
2.Another effective remedy that can infuse life back into your nails, could be beating together 125 ml honey, 1 egg yolk, 125 ml avocado oil or castor oil and 2ml sea salt store it in top jar in a refrigerator. Rub into the nails daily, and leave it on for half an hour before washing.
3.Papaya contains enzymes that soften the protein tissue and are good for the cuticles. Mash papaya and add lemon juice and 1tsp vodka or vinegar. Soak your nails in this mixture for at least 20 minutes and massage into the skin regularly.
Nail-friendly Diet
It is time you start taking your diet seriously not only for your weight regulation or for good skin, but also for the impact it has on your nails. An intake of iron, calcium, vitamins A, C, D and E can work wonders for healthy and shiny nails. Vitamin D is known to cure nail ridges while folic acid and Vitamin C is effective for split nails. Heath Practitioner and Macrobiotic Nutritionist Shilpa Arora ND says, "Bone broth is an exceptional food for healthy nails. It helps boost pure collagen production and is full of minerals like zinc, sulphur, selenium and magnesium. Add sulphur rich veggies like onion, cabbage and broccoli to up the nutrients. Consultant Nutritionist Dr. Rupali Dutta says, "A diet rich in protein and keratin, like meat and eggs, is essential for good nail health. Minerals like magnesium and zinc which you can get in whole grain cereals and beans could also prove effective."
(Inputs IANS)